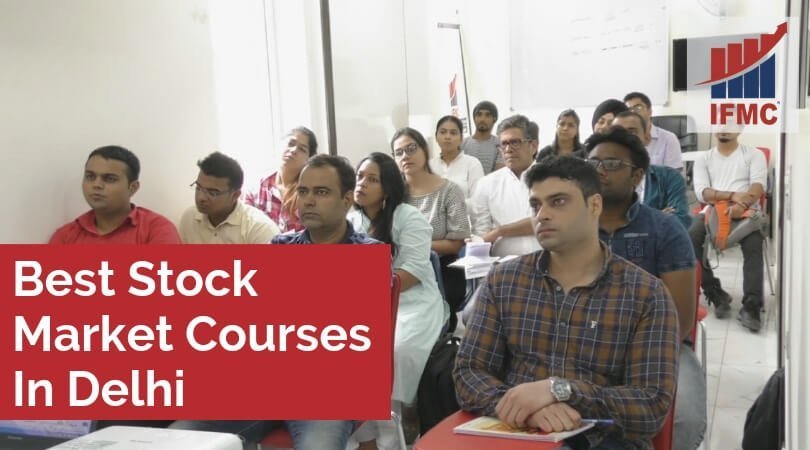 | Student Living at | Nearest Metro Station | IFMC Institute Training Centre |
| --- | --- | --- |
| New Delhi, Delhi Cantt Pincode 110010 | Lajpat Nagar Metro Station | IFMC Institute Lajpat Nagar |
| New Delhi, Greater Kailash Pincode 110048 | Lajpat Nagar Metro Station | IFMC Institute Lajpat Nagar |
| Delhi, New Delhi Pincode 110000 | Lajpat Nagar Metro Station | IFMC Institute Lajpat Nagar |
| New Delhi, Patel Nagar Pincode 110008 | Lajpat Nagar Metro Station | IFMC Institute Lajpat Nagar |
| New Delhi, R K Puram Pincode 110022 | Lajpat Nagar Metro Station | IFMC Institute Lajpat Nagar |
| New Delhi, Rajinder Nagar Pincode 110060 | Lajpat Nagar Metro Station | IFMC Institute Lajpat Nagar |
| Delhi, Ballimaran Pincode 110006 | Vishwavidyalaya Metro Station | IFMC Institute North Campus |
| Delhi, Burari Pincode 110084 | Vishwavidyalaya Metro Station | IFMC Institute North Campus |
| Delhi, Chandni Chowk Pincode 110006 | Lajpat Nagar Metro Station | IFMC Institute Lajpat Nagar |
| Delhi, Karol Bagh Pincode 110005 | Lajpat Nagar Metro Station | IFMC Institute Lajpat Nagar |
| Delhi, Matia Mahal Pincode 110006 | Lajpat Nagar Metro Station | IFMC Institute Lajpat Nagar |
| Delhi, Sadar Bazar Pincode 110006 | Lajpat Nagar Metro Station | IFMC Institute Lajpat Nagar |
| Delhi, Timarpur Pincode 110054 | Vishwavidyalaya Metro Station | IFMC Institute North Campus |
| Delhi, Gandhi Nagar Pincode 110031 | Vaishali Metro Station | IFMC Institute Vaishali |
| Delhi, Kondli Pincode 110096 | Vaishali Metro Station | IFMC Institute Vaishali |
| Delhi, Krishna Nagar Pincode 110051 | Vaishali Metro Station | IFMC Institute Vaishali |
| Delhi, Laxmi Nagar Pincode 110092 | Vaishali Metro Station | IFMC Institute Vaishali |
| Delhi, Patparganj Pincode 110092 | Vaishali Metro Station | IFMC Institute Vaishali |
| Delhi, Trilokpuri Pincode 110091 | Vaishali Metro Station | IFMC Institute Vaishali |
| Delhi, Adarsh Nagar Pincode 110033 | Vishwavidyalaya Metro Station | IFMC Institute North Campus |
| Delhi, Badli Pincode 110042 | Vishwavidyalaya Metro Station | IFMC Institute North Campus |
| Delhi, Bawana Pincode 110039 | Vishwavidyalaya Metro Station | IFMC Institute North Campus |
| Delhi, Model Town Pincode 110009 | Vishwavidyalaya Metro Station | IFMC Institute North Campus |
| Delhi, Nerela Pincode 110040 | Vishwavidyalaya Metro Station | IFMC Institute North Campus |
| Delhi, Rohini Pincode 110085 | Vishwavidyalaya Metro Station | IFMC Institute North Campus |
| Delhi, Shakur Basti Pincode 110056 | Lajpat Nagar Metro Station | IFMC Institute Lajpat Nagar |
| Delhi, Wazirpur Pincode 110052 | Lajpat Nagar Metro Station | IFMC Institute Lajpat Nagar |
| Delhi,Ghonda Pincode 110053 | Vishwavidyalaya Metro Station | IFMC Institute North Campus |
| Delhi,Gokalpur Pincode 110094 | Vishwavidyalaya Metro Station | IFMC Institute North Campus |
| Delhi,Karawal Nagar Pincode 110094 | Vishwavidyalaya Metro Station | IFMC Institute North Campus |
| Delhi,Mustafabad Pincode 110094 | Vishwavidyalaya Metro Station | IFMC Institute North Campus |
| Delhi,Seelampur Pincode 110053 | Vishwavidyalaya Metro Station | IFMC Institute North Campus |
| Delhi,Kirari Pincode 110086 | Vishwavidyalaya Metro Station | IFMC Institute North Campus |
| Delhi,Mangol Puri Pincode 110083 | Vishwavidyalaya Metro Station | IFMC Institute North Campus |
| Delhi,Mundka Pincode 110041 | Vishwavidyalaya Metro Station | IFMC Institute North Campus |
| Delhi,Rithala Pincode 110085 | Vishwavidyalaya Metro Station | IFMC Institute North Campus |
| Delhi,Shalimar Bagh Pincode 110088 | Vishwavidyalaya Metro Station | IFMC Institute North Campus |
| Delhi,Sultanpur Majra Pincode 110083 | Vishwavidyalaya Metro Station | IFMC Institute North Campus |
| Tri Nagar Pincode 110035 | Vishwavidyalaya Metro Station | IFMC Institute North Campus |
| Delhi,Babarpur Pincode 110032 | Vaishali Metro Station | IFMC Institute Vaishali |
| Delhi,Rohtas Nagar Pincode 110032 | Vaishali Metro Station | IFMC Institute Vaishali |
| Delhi,Seema Puri Pincode 110095 | Vaishali Metro Station | IFMC Institute Vaishali |
| Delhi,Shahdara Pincode 110032 | Vaishali Metro Station | IFMC Institute Vaishali |
| Delhi,Vishwas Nagar Pincode 110032 | Vaishali Metro Station | IFMC Institute Vaishali |
| Delhi,Ambedkar Nagar Pincode 110062 | Lajpat Nagar Metro Station | IFMC Institute Lajpat Nagar |
| Delhi,Chhatarpur Pincode 110074 | Lajpat Nagar Metro Station | IFMC Institute Lajpat Nagar |
| Delhi,Deoli Pincode 110062 | Lajpat Nagar Metro Station | IFMC Institute Lajpat Nagar |
| Delhi,Malviya Nagar Pincode 110017 | Lajpat Nagar Metro Station | IFMC Institute Lajpat Nagar |
| Delhi,Mehrauli Pincode 110030 | Lajpat Nagar Metro Station | IFMC Institute Lajpat Nagar |
| Delhi,Bijwasan Pincode 110061 | Lajpat Nagar Metro Station | IFMC Institute Lajpat Nagar |
| Delhi,Dwarka Pincode 110075 | Lajpat Nagar Metro Station | IFMC Institute Lajpat Nagar |
| Delhi,Matiala Pincode 110059 | Lajpat Nagar Metro Station | IFMC Institute Lajpat Nagar |
| Delhi,Najafgarh Pincode 110043 | Vishwavidyalaya Metro Station | IFMC Institute North Campus |
| Delhi,Palam Pincode 110045 | Lajpat Nagar Metro Station | IFMC Institute Lajpat Nagar |
| Delhi,Uttam Nagar Pincode 110059 | Vishwavidyalaya Metro Station | IFMC Institute North Campus |
| Delhi,Vikaspuri Pincode 110018 | Vishwavidyalaya Metro Station | IFMC Institute North Campus |
| Delhi,Badarpur Pincode 110044 | Lajpat Nagar Metro Station | IFMC Institute Lajpat Nagar |
| Delhi,Jangpura Pincode 110014 | Lajpat Nagar Metro Station | IFMC Institute Lajpat Nagar |
| Delhi,Kalkaji Pincode 110019 | Lajpat Nagar Metro Station | IFMC Institute Lajpat Nagar |
| Delhi,Kasturba Nagar Pincode 110032 | Lajpat Nagar Metro Station | IFMC Institute Lajpat Nagar |
| Delhi,Okhla Pincode 110020 | Lajpat Nagar Metro Station | IFMC Institute Lajpat Nagar |
| Delhi,Sangam Vihar Pincode 110080 | Lajpat Nagar Metro Station | IFMC Institute Lajpat Nagar |
| Delhi,Tughlakabad Pincode 110019 | Lajpat Nagar Metro Station | IFMC Institute Lajpat Nagar |
| Delhi,Hari Nagar Pincode 110064 | Vishwavidyalaya Metro Station | IFMC Institute North Campus |
| Delhi,Janakpuri Pincode 110058 | Vishwavidyalaya Metro Station | IFMC Institute North Campus |
| Delhi,Madipur Pincode 110063 | Vishwavidyalaya Metro Station | IFMC Institute North Campus |
| Delhi,Moti Nagar Pincode 110015 | Vishwavidyalaya Metro Station | IFMC Institute North Campus |
| Delhi,Nangloi Jat Pincode 110041 | Vishwavidyalaya Metro Station | IFMC Institute North Campus |
| Delhi,Rajouri Garden Pincode 110027 | Vishwavidyalaya Metro Station | IFMC Institute North Campus |
| Delhi,Tilak Nagar Pincode 110018 | Vishwavidyalaya Metro Station | IFMC Institute North Campus |
Best Stock Market Classes in Delhi
Stock market is one best investment opportunity. Everyone wants to invest in the Indian stock market to make lucrative profits. Although, due to lack of knowledge and no trading strategy, an investment can be a little overwhelming. If you are new to stock market and planning to make an investment, it is recommended to go through formal financial market education.
Best Stock Market Courses in Delhi
Best stock market courses in Delhi helps you in diversified ways. Moreover, develops a skill for risk management. Alternately, you will learn trading training technique and portfolio management as an advanced options. As a result, will help you earn big profits with lower investment during the live trading.
There are many stock market courses in Delhi, but which is the best course? Careful selection is important. On the contrary, the course should be delivered by stock market experts. Here is a list of popular stock market training courses in Delhi when planning to take a career in stock market.
Why Join Stock Market Course in Delhi
Until now, the professional stock traders courses trend has been growing in the Indian Stock Market. As a result, the stock market courses after graduation are getting highly popular. Eventually, the course is all about introducing students to the exciting world of the stock market, teaching students from the beginning 'What are stocks?' to discuss about various investing strategies. Furthermore, you can choose from different specialization like research analyst, fundamental analyst, technical analysts, investment advisory, equity research dealer, and more.
To summarize, the stock trading course in Delhi is a short-term course that helps students to gain subject understanding and find a job in no time. Subsequently, 4-years of education is a waste of time. If you can find a job with a short-term 4 to 6 months program.
Some people might find it a bit vague. However, it depends upon the selection of training institutes.
Tips To Find Best Stock Market Training Institute in Delhi
There is hundreds of share market institute in Delhi opening in every street. Nevertheless, its the current demand of the education sector.
Education and healthcare are two industries will always be in demand, despite, the recession. As a result, the number of stock market training institute in Delhi is growing while the quality is falling. There are three verticals to define the various factors to choose the best stock market institute in Delhi:
Formerly, ask the students who have already attended such share market training in Delhi. Ex-students reference counts the most while decision making. Hence they can provide you with authentic reference whether to join or not.
Speak to the industry experts who have hired candidates passed out from such training stock market courses.
Check the inside-out of the professionals working at Delhi institute. The best faculties will always guide you in the right direction towards building a lucrative career in stock market.
Certificate courses help students to get better jobs. Make sure to choose an institute that offers NCFM certificates or NISM certificates.
Factors to Choose Best Share Market Institute
As students spend lots of money, time, and energy to get a certificate in the course, a decision on spending extra on a training course needs to be taken wisely. Further, you need to consider several perspectives in these situations:
Check Track Records: Always conduct background research prior decision making. Additionally, check how long the stock market training institute in Delhi is been active. Do they have a continuous record of delivering training? Or have they come or gone from the industry? Thereby, inconsistency exhibit low training standards.
Referral from Alumni: Use the referral information from alumni effectively. Ask someone who has already completed a stock trading courses in Delhi.
Faculty: Referrals aren't enough. Ensure that the institute you're joining is the best faculties in stock training industry.
Industry Standard Course Fee: No matter how good the course, the fee factor is yet important. Compare the prices for top 10 stock market institute in Delhi to find out a median range of the market standards. If the best stock market training in Delhi institute is costly, in that case, it's your call to choose whether to compromise quality over expense.
Training Methodology: Each institute offers a varied form of training methodology. A prominent institute will always offer the right training methods. However, a good training methodology also signifies an effective and inspirational trainer.
Course Material: The study material like video tutorials, PPTs, audio podcast, and other study supporting materials make complex topics easier. However, the stock market course requires both theoretical and practical knowledge.
Placement Opportunities: Many institutes offers guarantees placements, while other provides no grantee. Find out more about the exciting range of placement opportunities the institute offers in the Indian stock market. We have tie-ups in industries best financial institutions, broking houses, private banks, insurance etc.
Comprehensive List of Stock Market Classes in Delhi
1. Stock Market Course For Beginners
Stock market course for beginners is a one-month trading program. The course is perfectly designed to freshers who want to kick-start a career in the stock market. Although the objective of the program is to equip students with basic knowledge of Indian stock, capital markets, live trading. Alongside, learn different types of tools and techniques to analyse the market. However, the tools upgrade your skills to become a smart investor.
Course for beginners introduces you to the process of how to analyse the company's stock, determine stock investment risk factors, strategy to enter and exit market, how price moves, and choosing the right trading style.
2. Certification Course in Stock Market
Certification course in stock market is a four-month training program. Students aspiring professional job in share market can get certified stock market training in 11 NSE module from IFMC. The course covers SEBI NISM certificates and NSE NCFM certificates of equity research module, capital markets module, derivatives market module, commodities market, and currency market. Alongside, students get IFMC certification after completing the course.
3. Diploma in Financial & Stock Market
Diploma in Financial & Stock Market is a 6-month training program. The course module is dedicated to learning stock market basics and market analysis techniques. After completing the diploma course in stock market students will get 8 certifications. Learn Disciplined Trading – If stock trading not done right can turn into gambling. Thus, complete understanding will facilitate professional traders to make disciplined decisions. Besides, enables skills for risk management.
4.Advance Diploma in Financial Market
Advance Diploma in Financial Market is one year program. Specially designed for students who wish to upgrade their professional skills. The classes are conducted via the NISM Institute certified stock market, technical analysts. They also provide financial market courses online training in job oriented courses. 
5. Stock Market Course for Traders
Stock Market Course for Traders is a must do a programme for stock Traders. You get the knowledge of Intraday Trade and Options Trade. Both of these Segments require knowledge and expertise including core learning of stock market trading. Become experts to trade with SMT programme of IFMC. You get to know Capital, Derivative, Commodity, Currency, Technical and Options Trading Strategies along with UDTS. You get pre-recorded video in a simplistic language.
6. Options Strategy Course
Option Strategy module is an important module which is of interest professional traders, investors, students and anyone interested to build a career in the options market. It is advisable to have good knowledge about basic of Option analysis or clear Derivative module before taking up this module.
7. Uni-Directional Trader Strategies
UDTS comprises of 9 Stock Trading Strategies for Intraday Trading (Day Trading) and Positional Trading which can be used in all segments like Capital market, Futures and Options Strategy, Swing Trade, Commodities and Currency markets by Basic +Advance Technical Analysis. UDTS is created by Mr Manish Taneja (NISM, NCFM Certified Technical Analyst & Investment Advisor). Learn Stock Trading Strategies – Uni-directional Trade Strategies (UDTS) is a revolutionary trading model based on the application of basic technical analysis.
The course explains Intraday and Positional Trading. UDTS strategies are applied in all segments of Capital Market, Futures, Commodity Market, Currency Market and Options Strategy. Best online stock market course– after going through UDTS the students will gain an ability to generate your own stock market trading calls by understanding different stock trading strategies online and using the science of technical analysis to win stocks trading.
8. Technical Analysis course
Technical Analysis Course is a must learn module for all Investors, Traders, Students, Professionals and for all those who are trading in the stock market. This also an important module of NSE – NCFM Modules and all working Professionals must have its knowledge RM's and all those working in the stock market/share market must have an understanding of charts and is a must learn. After completing this course students can apply for different career avenues like independent research house, advisor, stock market traders, institutional broking, retail broking, mutual funds, hedge funds, portfolio manager, and technical analyst.
9. Fundamental Analysis Course
Fundamental Analysis Course is one of the most important modules of NSE and is specially designed for students, professionals who wish to specialize in the stock market.
10. Stock Market Course for Traders
Stock Market Course for Traders is a must do training programs for Traders. You get the knowledge of Intraday Trade and Options Trade. Both of these Segments require knowledge and expertise. Become experts to stock trader with stock market course for traders program of IFMC. You get to know Capital Market, Derivative Market, Commodity Market, Currency Market, Technical Analysis and Option Trading Strategies along with UDTS. You get pre-recorded video in a simplistic language.
11. Stock Market Course For Professionals
Stock market course for professionals is job oriented courses in Delhi. The course module is a 3-month program, specially designed for students who want to pursue a professional career as a stock trader. Indeed this course makes learning stock market interesting. Professional learning in stock market opens advanced options in for employment in Delhi.
12. Equity Dealer Certification in Delhi
Equity dealer certification in Delhi is a two-month training program in job oriented NISM series. It is a basic course for students who want to make a career in the equity market. After completing the course, the student can pursue a career as an equity research analyst.
NSE Mock Test
NSE mock test is made available to students through the online exam platform. The mock test is prepared for students to practice NSE, BSE, SEBI, mutual fund, derivatives market, CMT and other important certification courses. IFMC offers an extensive set of question bank on various course modules. The question paper is set in a format that gives a real-time examination feeling.
Best Institute For Stock Market in Delhi NCR
Hence, not everyone goes for a Top Institute for Stock Market in Delhi. Just because they have to find a job. Many students join purely for fascination for stock trading. Stock market education has grasped the interest of many students. After completing the beginner course, you can upgrade skills with these advance levels courses – technical analysis course, fundamental analysis course, option trading strategy, commodity market, and more. Finally, we hope that you find the right match and decide in advance which stock market course to join.
| | |
| --- | --- |
| Monday | 10:00 AM - 6:00 PM |
| Tuesday | 10:00 AM - 6:00 PM |
| Wednesday | 10:00 AM - 6:00 PM |
| Thursday | 10:00 AM - 6:00 PM |
| Friday | 10:00 AM - 6:00 PM |
| Saturday | 10:00 AM - 6:00 PM |
| Sunday | Closed |
Simplicity of Lectures
Satisfaction Level of Student
Value for Money