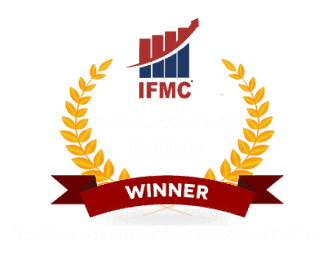 Online Research
Analyst Prep Course
NISM Research Analysis Exam Preparation
This preparation course is for appearing in SEBI NISM XV Series certification. The NISM certification course is a must for people who are working in Financial Industry and wish to give advisory in any form through SMS, tips, radio, or any other means. Sebi Registration is a must please refer to SEBI for required eligibility.
Research
Analyst Prep Course
By IFMC® Institute
3300/-
₨
( Inclusive of GST)
Duration : - 6 Month

Language : - Hindi

Certification : - Yes
Research Analyst Prepration Course Online
Do you want to become a research analyst or want to learn how to make a long-term investment in the stock market? If yes, then this is a perfect course for you where you can learn how to do research analysis in a simplified manner.
The course covers all important topics required to perform companies, industry and economics research. This includes a basic study of the Indian securities market, equity market, derivatives market, and debt market. To become a research analyst once should learn - fundamental research, primary market, secondary market, economy analysis, company analysis, stock valuation.
Introduction
IFMC online course in research analysis aims to improve knowledge of long term investors in the financial industry. The intent of the course is to help investors provide an understanding of how to identify and analyse financial statements. Learning these concepts equip investors to invest in the company by making a better investment decision. Therefore, this allows investors to become financially independent or earn extra income besides jobs.
Research analyst online courses also help you in preparation for the NISM XV research analyst certification examination. The examination is for students who are looking for research analyst jobs in the financial market. This NISM research analysis preparatory course helps beginners to learn the company's and market research in a simplistic form by industry experts. The research analysis is an important NSE module. It is an advanced program for students who want to progress a career in the stock market.
Objective

The objective of the online research analysis prepration course is:
Know the basics of research analysis concepts in the Indian securities market and different terms apply in equity and debt markets.
Learn about primary market, secondary market, fundamental analysis etc.
Study principles of micro and macroeconomic analysis and how it affects a company's share demand and supply.
Understand a multitude of industry drivers for industry analysis.
Tools to study a company's valuation, profit and loss statement, balance sheet, and cash flow statement.
Learn fundamental risk and returns and how to research profitable stocks.
Master techniques of companies quantitative and qualitative research analysis.
Learn tactics to portfolio management and risk management.
Become self- sufficient for money management.
SEBI registration  is mandatory to became a analyst to give tips or calls in share market in India.Please refer SEBI site for details.
Features
The Preparation course covers NSE modules of NISM research analyst certification exam
Get theoretical research analysis classes to help you understand the concepts thoroughly.
Practical training in how to read the company's cash report
Live practical trading classes using software
Study from industry expert senior research analyst with 15+ years of experience
Mentor and guidance from experts to make a career in market research
What Will You Get?
| | |
| --- | --- |
| Recorded Video | :       26 Videos |
| Total Video Time | :      13 Hours approx |
| Language | :       Hindi |
| Ebook PDF Form | :       YES, ON DEMAND |
| Certification | :       Yes (By IFMC After Completing The Course) |
| Mock Papers | :       9 Mock Paper - (450 Questions) |
| Faculty | :       Sr Faculty Mr. Puneet Grover |
One Doubt Session On Each Module * - ( Time Slot Will Be Given As Per Faculty Availability)
Job Opportunities
Students can pursue a career in diverse areas like finance, health, sales, market research, consumer insight, and insurance.
Course Fee
Rs 3300/-  ( Inclusive of GST)
Course validity
6 months
Lecture 1 
■ Introduction of Research Analyst Course.
Lecture 2 
■ Introduction to Security Market part I
Lecture 3
■ Introduction to Security Market part II
Lecture 4
■ Terminology in equity Market part I
Lecture 5
■ Terminology in equity Market part II
Lecture 6
■ Fundamental of Research
Lecture 7
■ Industry Analysis part I
Lecture 8
■ Industry Analysis
Lecture 9
■ Industry Analysis part II
Lecture 10
■ Company Analysis part I
Lecture 11
■ Company Analysis part II
Lecture 12
■ Company Analysis part III
Lecture 13
■ Corporate Actions I
Lecture 14
■ Corporate Action part II
Lecture 15
■ Valuation Principle- DDM Model
Lecture 16
■ Valuation Principle- DCF Model part I
Lecture 17
■ Valuation Principle- DCF Model part II
Lecture 18
■ Valuation Principle- Benjamin Growth Model
Lecture 19
■ Terms in valuation Principle
Lecture 20
■ Valuation Principle- ROCE Based Model
Lecture 21
■ Fundamental of Risk & Returns part I
Lecture 22
■ Fundamental of Risk & Returns part II
Lecture 23
■ Behavioral Finance
Lecture 24
■ Good Research Reports
Lecture 25
■ Types of Research Reports
Lecture 26
■ Contribution & Question Answers
Online research analysis course is for students who want to pursue a career in stock market as a research analyst or portfolio manager.
Housewives retired officers or anyone who wants to know how to invest in the stock market.
The students who want research analyst jobs in India Stock Exchange.
Working professionals from banks, mutual funds, family offices, wealth management etc.
Students aspiring careers in retail finance, investment banking, and other financial fields.
Q 1. How will research analyst certification help in a professional career?
By becoming a certified research analyst you can find a job in an elite market research company. The course will empower you with technical expertise and will enhance your credibility in the asset market. The course opens opportunities to students who are currently employed in a research role or those who are studying CA, MBA finance, CFA.
Q 2. Why is the online research analyst course worth doing?
NISM research analyst certification is mandated by the Securities Exchange Board of India (SEBI). You need to qualify the exam to attain a job for research analysis. IFMC online research analysis course covers the latest curriculum set by NSE BSE to help students prepare for certification. Our course curriculum covers the basics of the securities market. It provides a deep understanding of quantitative and qualitative techniques of the company's analysis.
Q 3. What job will I get after the NISM research analyst exam?
After completing the research analyst course you can take the certification exam in NISM research analyst. As you clear the exam you can apply for jobs in the equity market with SEBI. The course equips students with crucial skills in financial modelling.
Learn More:  Difference Between NICM & NISM Certificates
Q 4. How can research analyst courses online programs benefit?
The online course for research analysis is designed skillfully for those who want to gain knowledge of capital markets. Also, for students who want to become an equity research analyst and want to focus on long term investments. Professionals who want to learn tricks to wealth creation or simply want to learn how to invest in the stock market can take this course.
Q 5. Why take a research analyst course?
Research analyst courses help both long term investors and students seeking jobs. Online research analyst course prepares students for NISM XV research analysis certification exam. The NSE examination is a mandate by RBI to attain a minimum knowledge benchmark to register under SEBI research analyst regulation. Individuals seeking employment in Indian stock exchange as stock market advisory or fund managers must acquire NSE research analyst certification.
Disclaimer for Online Courses


"Research Analyst Course" online course videos are for educational and information purpose only. Please refer our website for course details. We advise you to understand the strategies well and use your own discretion to use them in live markets. Paper trades initially suggestive.

Trading of Stocks is subject to Market Risk, users use their own discretion to trade in Live Market.

IFMC is not responsible for any Loss or Damages of any kind to the student/client.
IFMC®
Research Analyst Prep Course
Research
Analyst Prep Course
By IFMC® Institute
3300/-
₨
( Inclusive of GST)
Duration : - 6 Month

Language : - Hindi

Certification : - Yes
IFMC provides an easy preparation way for SEBI NISM XV Series aspirants. It is a must-do NSE certification exam. Research Analyst is an important position in the Financial Industry and to work in this sector one must clear Research Analyst SEBI NISM XV Series Certification.
The SEBI NISM XV exam is compulsory for all those going for financial advisory, Research houses, tips through any means – as on individual, SMS, website, tv, radio, newspaper, or any after mode. This is a very valued programme and one can stand apart from the crowd.