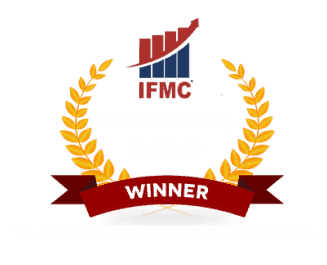 STOCK MARKET
COURSE FOR BEGINNERS
This course covers basics of Stock Markets i.e what is Share Market and what are the four major legs or markets of Share Market viz Capital Market, Derivative Market, Commodity Market, Currency Market and how these markets are interlinked. This course is designed for new enterants in this market and is designed most simplistically to make the understanding clear.
Introduction

Course Outline

Target Audience

Requirements

Demo
Best Stock Market Training Course for Beginners Online
Stock market course online for beginners is the most sought program. Students ought to learn share market from the comfort of home, office or other location may enrol online stock market class. It is one of the best stock market courses for beginners online in India, with an aim to provide investors and traders to learn self-trading through stock market online video tutorial. The online stock market course is recognised as the best program to learn the basics of trading. It is a perfect blend of live trading examples and theoretical knowledge from NSE certified technical and fundamental analysts.
The pedagogy design of the online stock market course equips beginners with an introduction to four pillars of markets i.e. Capital Market, Derivative Market, Commodity and Currency Market using a simplistic approach. We suggest you upgrade to UDTS (Uni-Directional Trade Strategies) to get more hold on the market, thereby, help you to become a competent trader.

Overview
Online stock market course beginners focus on building essential trading skills necessary for broker, sub-broker, financial planner, investment advisor, equity dealer, and research analyst. Note: Traders looking for a career as a technical analyst must enrol technical analysis course. By mastering the stock market skills you will learn the basics of stock market and legal framework.
Features
Stock market course online empowers aspirant with powerful stock market education. It is the best stock market tutorial to learn the top 20 stock investing tools and techniques. Learning the stock market enables students to learn the functioning of the primary and secondary market. Moreover, beginner's course to stock market learn core financial concepts in commodity, currency, derivatives, and capital markets and learn how to apply these concepts during live trading. Online stock market investing course for beginners gives you the tool to trade with
Comprehensive knowledge of how to trade in stock market
Strategic advice on diversifying Demat Account
What is NSE, BSE, NIFTY, SENSEX, etc?
How to invest in Indian Stock Exchange?
What is the legal framework of RBI and SEBI?
How to manage a portfolio for bonds, futures & options.
Objective
The aim of stock market course online is to equip students with theoretical and practical knowledge. Both are essential for wealth managers for portfolio management. In fact, it is the best stock market course online for beginners introducing the basics of stock trading and how to analyse a company using fundamental analysis.
Become an expert with IFMC Online Stock market training certificate course
Learn how to do stock trading with the best stock market training online course. Anyone can join the share market online course to understand trading, timing, and money management skills. The skill is essential to maximize returns on investment.
Online stock market course for beginners prepare students to become a competent stock analyst. It is one of the world's fastest-growing careers in the stock market. Although, you must earn certification in the online stock market for beginners' course to increase job value. The course is beneficial for those looking for an internship or placement in the National Stock Exchange (NSE) or Bombay Stock Exchange (BSE).
| | |
| --- | --- |
| Pre-recorded classroom Videos | :         19 videos |
| Total Video Time | :         (9 hrs approx) |
| Language | :         Hindi |
This is Self Learning Program – No Interaction or doubt sessions will be provided
The expert gets can profession opportunity in the trade houses, inventory broking, investment banks, dealer or analyst.
Course Fee
Rs 5400/-  ( Inclusive of GST)
Course  validity
6 months
Lecture1
■ Basic of Investment
Lecture 2
■ Common Errors while Trading
■ Long Term and Short Term Trading
Lecture 3
■ Capital Market
Lecture 4
■ Understanding IPO
Lecture 5
■ Secondary Market
Lecture 6
■ Regulatory Framework
Lecture 7
■ Online Screen Based Trading
Lecture 8
■ Basics of Trading
Lecture 9
■ Clearing and Settlement
Lecture 10
■ Debt Market
Lecture 11
■ Basics of Fundamental Analysis
Lecture 12
■ Fundamental Analysis Part 2
Lecture 13
■ Derivative Market
Lecture 14
■ Derivative Market Part 2
Lecture 15
■ Option Strategies
Lecture 16
■ Currency Markets
Lecture 17
■ Currency Futures
Lecture 18
■ Commodity Market
Lecture 19
■ Regulatory Framework of commodity
Who should take an online stock market course for beginners?
This course is for you if,
You are a 12th pass, B.Com, graduate, or MBA student or particularly in the financial sector
You aspire financial advisor job in the securities market (NSE, BSE, SENSEX, NIFTY, etc).
You want to progress in a career in stock market by updating skill-set on how to trade in share market.
If you want to learn stock market as a part-time income from share market.
Working professionals like doctors, engineers, shopkeepers, and housewives aspire to learn money-making techniques.
Course Requirements
PC, Laptop, I-pad, Tab, Mobile, with 4G internet
Stock Market Course For Beginners
Disclaimer for Online Courses


"Stock Market Course For Beginners" course videos are for educational and information purpose only. Please refer our website for course details. We advise you to understand the strategies well and use your own discretion to use them in live markets. Paper trades initially suggestive. Trading of Stocks is subject to Market Risk, users use their own discretion to trade in Live Market. IFMC® is not responsible for any Loss or Damages of any kind to the student/client.
Simplicity of Lectures

Value for Money

Satisfaction Level of Student
IFMC®
Stock Market Course
For Beginners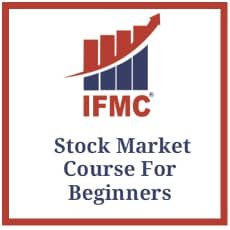 Stock Market
Course For Beginners
By IFMC® Institute
₨6200
5400/-
₨
( Inclusive of GST)
Duration : - 6 Month

Language : - Hindi

Certification : - Yes
Stock Market Course for beginners is the most sought after course by student, investors, traders and beginners a like. This is an important module as it teaches all the basics of this market and is advisable to learn about the markets before entering the Sharing Trading domain. A well knowledgeable trader is the most wise trader.
We follow the motto of 'First Learn and then Earn'
Stock Market course for Beginners is the course designed to make understandings of all the markets viz Capital Market, Derivative Market, Commodity and Currency Markets most easier. We suggest you upgrade to UDTS (Unidirectional Trade Strategies) to get more hold on the market and this will help you to become a better trader.