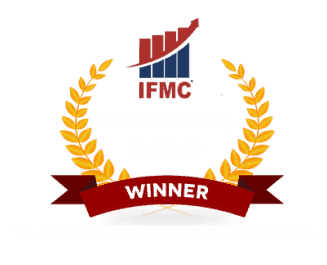 Frequently Asked Questions
Learn More About Stock Market Courses
The stock market is a rewarding investment opportunity. Investing in the stock market allows investors to make a higher return and combat the effects of inflation. Essentially, stock trading is the key to getting ahead to individuals' financial independence.
Frequently Asked Questions
What is the stock market?
The stock market is where investors and traders are involved in buying and selling shares of publicly listed companies that are offered through IPOs (Initial Public Offering). The share prices determine the company's future worth. A stock market trader bet on an individual stock with an expectation that its price will increase. However, the price movement fluctuates because of several external factors which make it risky for investing trading.
Learning about the stock market empowers knowledge seekers to make the right trading style. Stock market investing offers lucrative opportunities to investors by diversifying portfolios. Anyone can benefit from the stock market. Whether you are looking to invest your savings or want to pursue a career in the financial sector. The stock market is emerging as a propounding sector for both investors and students.
Read more about: What is stock market investing?
What Stock traders do?
The primary role of a stock trader is to trade shares. That means to buy shares at a cheap price and sell at a higher price. For liquidity in the financial market, the traders are pivotal. Traders use different best trading strategies to discover correct entry and exit timing through the study of charts. This requires several steps. Initially, a trader must identify suitable stocks. Next, determine its resistance and support levels. Once they get the levels, they analyze the market trends (bullish and bearish). In the end, they make a trading call based on the numbers they calculate. Sometimes, the trader needs to consider the fundamental analysis of stocks to evaluate a company's intrinsic value.
Thus, a stock trader must make sure that they stay within the trend. To analyze the market price movement, a stock market trader utilizes a combination of investing and trading techniques to place profitable traders. But, before they invest in real-time, they consider putting their strategy on paper trade to hypothetically determine the efficacy of trading positions, portfolios, and profit or losses.
Read More: How to Become a Stock Trader?
How can I learn stock trading on my own?
Yes, it is possible to learn stock trading on your own. As long as you stay focused and motivated, you can acquire any skill. Luckily, IFMC Institute offers a variety of online stock market courses and live webinar classes. Start with determining the stock trading specialization that interests you. If you are a job seeker, then join the stock market beginner course. Starting with learning the trading basics will motivate you to take the first step. If you are not sure where you want to start, then start with learning macroeconomics. It is an excellent introduction to understand why markets move and will be useful as a Retail Traders. By following the stock market tutorials courses at the IFMC Institute website you can choose your choice of topics. Once you have developed the firm base of skills that interest you, then you can enroll to advance concepts of W.D Gann Strategy, Options Trading, and more. When learning on your own, setting a goal plan motivates you to achieve learning stock market goals.
Read More: How to Learn Stock Trading?
How can I Learn About Stock Trading through IFMC?
IFMC Institute is the best institute for stock trading courses. The institute offers a variety of attractive online stock trading courses on topics related to stock market basics courses, stock market investor and trader courses, and job-oriented courses. IFMC designed valuable stock market courses, keeping in mind the needs of an average person. We designed the course on the stock market for the first time in history, keeping in mind the need for simple and easy-to-understand language for non-financial service professionals. IFMC is a top-ranked stock market institute (also certified by ISO 9001:2005). Investing courses at IFMC are affordable, comprehensive, and accessible to beginning investors. See our list of the best investing courses and how they compare. You can also take online stock market preparatory courses on NISM certification and NCMF certification exams. Students don't need to work on their practice as now they can also access NISM / NCFM mock test papers. This will ease your trading knowledge and guarantee you to qualify for the exam.
Above all, taking online share market courses remotely allows you to flexible your learning schedule. You can fit into your existing work schedule and family life. Although, online courses in the stock market offer the same experience as on-campus classes on the stock market, at a much lower cost.
Read More: Which is the best online stock market course?
What skills do I need to join stock market courses?
IFMC courses on the stock market are simple. We have beginners to advanced-level courses catering to the vast needs of knowledge seekers. The stock market beginner level programmer helps students to build foundational knowledge about the equity markets for wealth creation. The advanced stock market courses focus on empowering students with research skills, analytics skills, and the ability to read technical charts in the capital markets. Then there are Professional Trading Strategy courses that help new investors to develop an ability to trade, proper entry and exit time, determine the risk of a stock investment, and more.
Each course covers stock market theoretical and practical know-how. By the end of each course, students develop financial acumen, patience, and discipline to make accurate trading decisions. If you have a financial management background, then you are most likely to possess these skills. Traders who desire to become successful stock market traders are often diligent researchers. They are always enthusiastic to sell information which helps them find and analyze companies with higher returns on investment (ROI). Many traders rely on stock market courses books, stock market courses pdf, and stock trading focus for insights and forums. Making trading calls based on margin trading is the biggest investment mistake. If you want to establish a career in the stock market, they require you to identify shares with strong underlying value based on powerful fundamentals.
Read more: Which is the best trading strategy for beginners?
What are the common career paths in the stock market?
The most common career profile in the stock market industry is a job as a stockbroker and stock market analyst. These are elementary profiles where a stockbroker is required to perform daily trading calls. After gaining years of work experience, the next path to stock market brokers is to become an investment advisors. From theory, you can earn a position in financial planning. Other suitable stock market jobs in India are for mutual fund advisors, hedge funders, market researchers, fundamental analysts, technical analysts, due diligence officers, risk analysts, and more.
Read More: Which are Top Free Stock Market Courses?