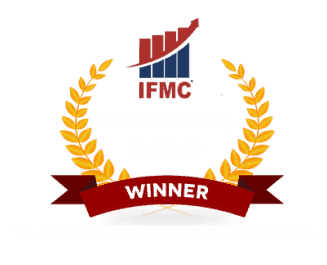 Options Trading Course By Mr. Manish Taneja
Options Trading course by Mr Manish Taneja was launched after the immense response of UDTS, we have received a demand to simplify option Strategies for Investor and Traders. So we here present the tricky topic option strategies in a simplified and easy to understand way for investor , traders who wish to hedge their position in market.
Introduction

Course Outline

Target Audience

Requirements

Demo
Options Strategies Training Course By Mr Manish Taneja
Options trading course by Mr Manish Taneja is an important topic which is of great interest to investor, trader and students. However understanding Option Strategy and faster applying it in the market require a different approach.
Teaching Technique and Methodology of Taneja sir makes this topic even easier to understand. So, let's learn about different strategies being used in the market.
What Will You Get?
| | |
| --- | --- |
| Recorded Video | :       20 Videos |
| Total Video Time | :       10 Hours approx |
| Language | :       Hindi |
| Books | :       No |
| Faculty | : Mr Manish Taneja (Research Analyst) |
This is a Self Learning Program – No Interaction or doubt sessions will be provided.
Job Opportunities
After completing the Options trading course by Mr Manish Taneja course the students can pursue a career as a financial analyst. However, some of the other career prospects for people with similar training include Compliance Audit Analyst, Budget Analysts, Product Operations Analyst, and Investment Associate.
Course Fee
Rs 5400/-  ( Inclusive of GST)
Course validity 
6 months
Video 1
■ Options Strategies by MR MANISH TANEJA INTRODUCTION
Video 2
■ Understanding Call Options
Video 3
■ Buying Call Options
Video 4
■ Advantages & Disadvantages of Buying Options
Video 5
■ How to Trade in Falling Market
Video 6
■ Trading in Future and Options With the Help of UDTS
Video 7
■ Selling of Options
■ Option Writing
Video 8
■ Practical on Option Writing Pros & Cons of Option Writing
Video 9
■ Selling Put Option
Video 10
■ Why We Read Option Strategies
Video 11
■ Long Call
■ Stort Call
■ Long Put
Video 12
■ Two Leg Strategies
■ Covered Put
Video 13
■ Long Straddle
■ Short Straddle
Video 14
■ Covered Call
■ Bull Call Spread
Video 15
■ Bull Put Spread
Video 16
■ Bear Call Spread
Video 17
■ Bear Put Spread
Video 18
■ Covered Call Strategy
Video 19
■ Long Combo Strategy
Video 20
■ Butterfly Option Strategy
⦿ Stock Market Beginners
⦿ Investors
⦿ Traders
⦿ Relationship Managers
⦿ Dealers
⦿ People Working with Financial industry
⦿ Technical Analyst
⦿ Fundamental Analyst
Course Requirements
PC, Laptop, I-pad, Tab, Mobile, with 4G internet
Option Strategies Course By Manish Taneja
Disclaimer for Online Courses


"Option Strategies Course By Manish Taneja" course videos are for educational and information purpose only. Please refer our website for course details. We advise you to understand the strategies well and use your own discretion to use them in live markets. Paper trades initially suggestive.

Trading of Stocks is subject to Market Risk, users use their own discretion to trade in Live Market.

IFMC is not responsible for any Loss or Damages of any kind to the student/client.
Simplicity of Lectures

Value for Money

Satisfaction Level of Student
IFMC®
Option Strategies
By MR MANISH TANEJA
Option Strategies
By MR MANISH TANEJA
By IFMC® Institute
₨6300
5400/-
₨
( Inclusive of GST)
Duration : - 6 Month

Language : - Hindi

Certification : - Yes
Option Strategies by MR. MANISH TANEJA is most demanded course. Because of Taneja sir simplistic approach and his sound market knowledge , options strategy course has been launched under his flagship.
This module emphasises on the use of Strategies by the Investors and Traders for hedging his/her position in market.