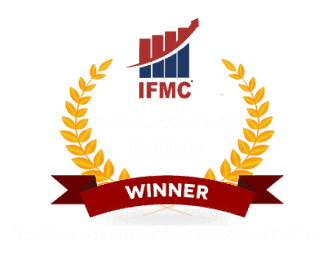 Commodity Trading Classes in Delhi & Vaishali
Commodity Derivative Module

Commodity Derivative Certification Module is a one-month program to prepare students for clearing NISM Commodity Certification Series XVI. The commodities markets course is an advanced level program for investors and traders. The program offers an overview into the different types of commodity. Learn 5 aspects of commodity trading on MCX and NCDEX. IFMC institute is a best place for top commodity trading course in Delhi NCR.
A commodity market is highly important marketplace for buying, selling, and trading primary products. This is the best market for regular investors who want to maximize returns. Like stock market, commodity market has its own trading system, rules, and risk.
Indian commodity market has potential to maximize profits with low-risk factor. Aspirants planning to invest in commodity trading must gain foundational knowledge of the market. The market offers high return for a trader who is well-versed about the commodity products. Besides, understanding the commodity market analysis is important to increase the probability to gain profits. IFMC Institute best platform to provide education on commodity trading and training.
Unique Feature of IFMC Commodity Trading Course
Understand commodity products, participants, and functions
The course will make you eligible for trading in commodity market
Theoretical combine with practical live trading classes at reasonable rate
Doubt clearing session and workshop from industry experts
Job counseling in industries renowned broking companies
The course covers the application of futures and options in commodity market
You will learn regulatory framework governing commodity derivatives exchanges
Learn techniques to test quantitative models for commodity trading securities
Conduct performance attribution of live portfolios
Master risk management techniques to manage sudden market fluctuations
IFMC Certificate
NISM Commodity Market Certificate.
**NCFM and NISM certificates are subject to appearance for the exam at the NSE center. You get 100% preparation at branch.**
NOTE: THE EXAM FEE FOR NSE & SEBI CERTIFICATION IS EXTRA.
Registration Fees – Rs 1700/-
Program Fee – Rs 1o,ooo/-
Program Duration 1 Month
Plus GST
Note: Examination fee of NSE & SEBI certification is extra as  given
Pay Full or Partial Course Fees
Who Should do Commodity Market Course?
Beginners who want to learn investing in commodity market
Investors who want to trade in the market
Expert traders who want to upgrade their knowledge
Professionals looking for a job in commodity market
House wife and retired persons want to make money from home
Students of CA, CS and other courses want to gain knowledge about stock market working.
Introduction to Commodity Market
Commodity future & Spot price polling.
Commodity options, option terminology, Payoff of options contracts.
Use of Commodity derivatives, Hedging, Arbitrage, Speculations, Spread trading, Options strategies.
Trading Mechanism, Membership on commodity derivatives, Contract specifications for various commodity.
Clearing, Settlement and risk management of commodity derivatives, Margin Mechanism.
Accounting & Taxations
Legal & regulatory environment of commodity derivatives in India
After completing commodity market module one can pursue his/her career in Indian and International broking houses, Banks, Asset Management Company, Hedge funds, PE funds, NBFC, KPO's and credit rating Agency on various positions and in different departments.
You can become EQUITY ANALYST, RESEARCH ANALYST, STOCK ANALYST, ABM, BRANCH MANAGER and you become fit for various other posts in various other verticals depending on your overall Qualifications
Admission Criteria and Eligibility:
The candidate should Minimum 12th (Senior Secondary) pass from any reorganization Board/institutions. We always recommend the candidate should pass at least bachelor degree so that it will be the bit easier to provide placements. Graduate students get job placement on the direct payroll in big companies, and 12th students will get placement in small companies or in sub-brokers office.
*placement assistance refers to (After getting NCFM and NISM Certification of all 10 modules covered in adv. diploma course).
All original documents-10th,12th graduation, other professional degree certification and mark sheets must be submitted as a self-attested copy/copies at the branch at the time of admission and originals must be shown to the center In Charge, failing which admission may be cancelled.
95%attendence is must during the programme in each module opted by the student.
Remarks /Recommendation of faculty and center Head will be taken in the record after each class.
Your certification depends on your Attendance, class assessment, projects, internal exams, NSE exams, Practical classes, Projects and Viva.
The decision of Center in Charge and center Head will be final.