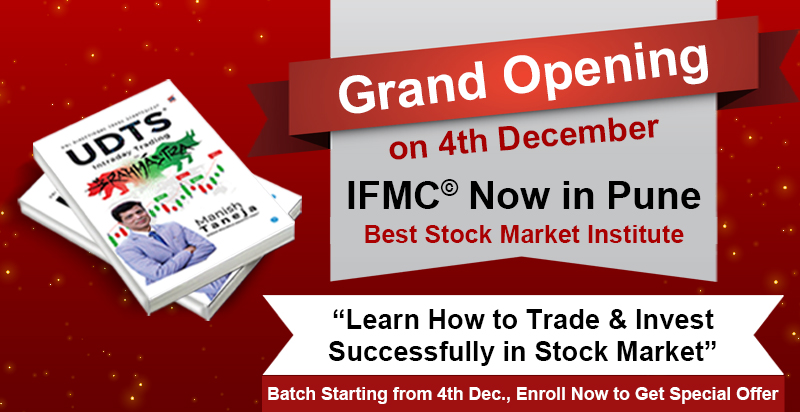 IFMC Stock Market Institute Pune Branch
The IFMC Stock Market Institute proudly introduces its branch in Pune, offering a robust curriculum in stock market and share trading courses. IFMC has earned a reputation for delivering straightforward, confidence-inspiring lectures, enabling everyday individuals to trade with simplicity and self-assuredness. The distinguishing factor of IFMC®️ is its methodical pedagogy, blending comprehensive theoretical insights with hands-on practical knowledge.

Regardless of whether you have ambitions to become a dedicated trader or to pursue a career in the stock market, IFMC provides its students with a distinct advantage in the field. UDTS©️ and MADE, the copyright strategies of IFMC offer an ideal learning pathway for understanding stock trading thoroughly. Conveniently located, the IFMC Pune branch also caters to nearby areas such as Shivajinagar, Aundh, Baner, Hinjewadi, Kothrud, Pimpri-Chinchwad, Wagholi, Hadapsar, and beyond. Join us at IFMC®️ Pune and embark on an enriching journey into the dynamic world of stock market trading!
IFMC ® is ISO Certified Stock Market Institute
IFMC ® is Pioneer & has a monopoly on Stock Market Courses.
IFMC ® is the only Institute having its own copy write Trading Strategies UDTS ©️ & M.A.D.E. ©️
IFMC ® has its own Softwares & Learning Screeners for Intraday, Positional, long positional and Investments that makes learning more easier.
IFMC ®️ has its own book UDTS ©️ Intraday Trading Brahamastra - A comprehensive guide for all beginners, traders & investors.
IFMC ® has a belief of 12 Million plus learners associated with IFMC ®
Best Reviews on YouTube and social media (Reviews in lakhs).
Practical training in Live Market.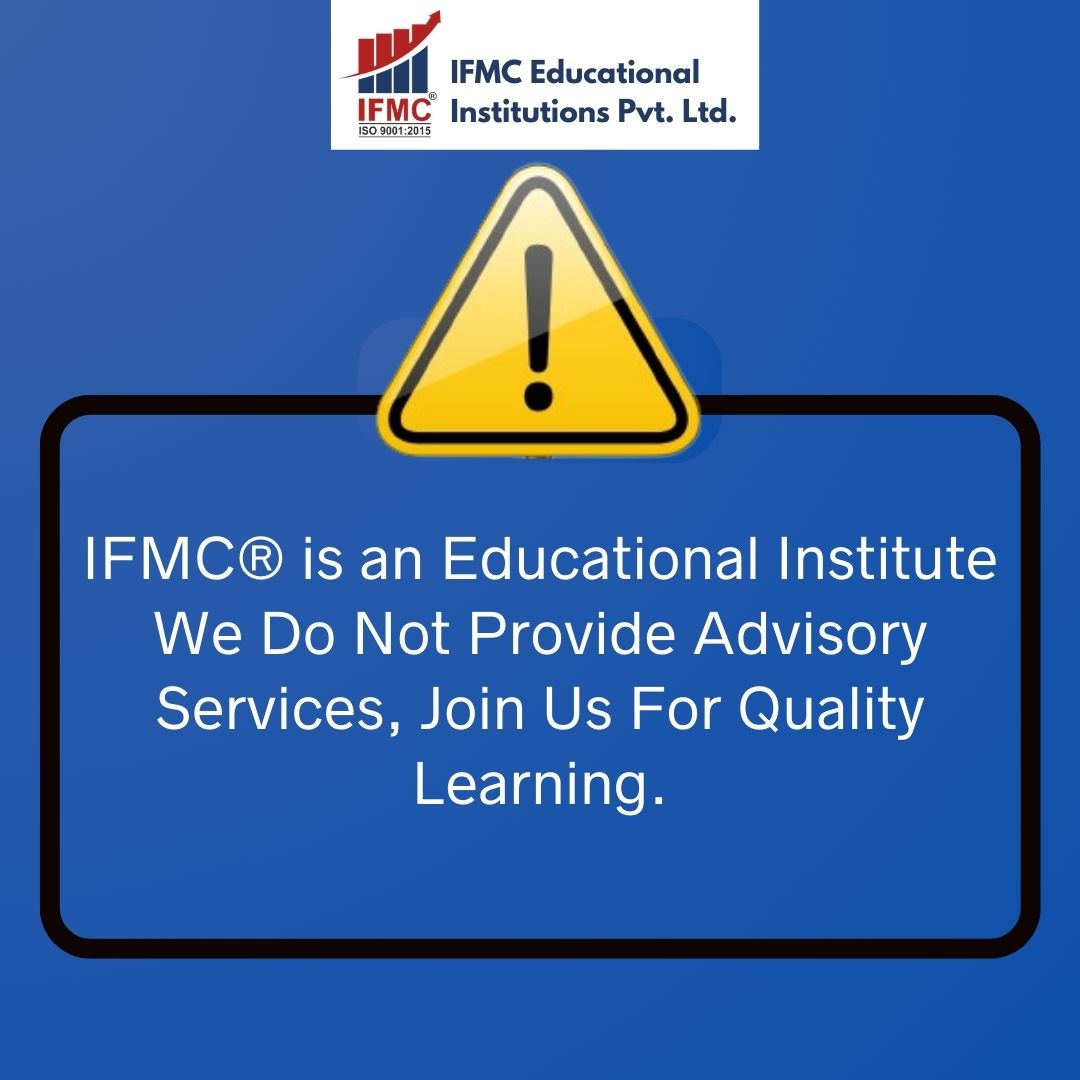 Why is UDTS So Popular Amongst Stock Market Traders?
UDTS Best Intraday Trading Course
Weekly Prediction
27 - Nov - 2023 to 02 - Dec - 2023
Feel free to get in touch using the form below or call us anytime. We'd love to assist you to make your share market learning experience enjoyable. We care about your privacy. Your details are secure with us.
Please be patient while waiting for the response.
For General Inquiries: +91-987-051-0511
Franchisee Name –  WTA Financial services
Contact Person – Nitin Bhapkar
Address – Office No. 201, Nirankar Apartment, 1133/5, Fergusson College Rd, opp. Police Grounds, Model Colony, Shivajinagar, Pune, Maharashtra 411016
VISITING HRS 9.30 AM TO 5 PM
IFMC PUNE BRANCH - SERVICE AREAS