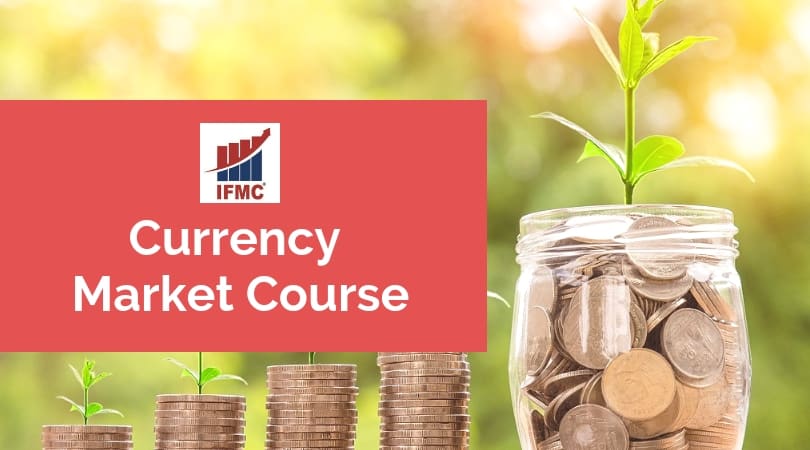 IFMC
Currency Market Course
Currency Market Course Certification is the most important part of Stock Market , however it is least tapped market . Currency Market is world's largest market , but in India people do not understand it much as compared to Equity and Commodity market.
Currency Market Certification Course is the most important part of the Stock Market, however, it is least tapped. Currency Market is world's largest market, but in India people do not understand it much as compared to Equity and Commodity market.
Let's learn how world market affects currency and view Currency affects the world market.
This topic is important from examination point of view also. Knowledge of Currency is now being most sought after.
What Will You Get
| | |
| --- | --- |
| Recorded Video | :      11 Videos |
| Total Video Time | :      5.5 Hours approx |
| Language | :       Hindi |
| Books | :       No |
| Faculty | :       Sr Faculty Mr. Puneet Grover |
This is Self Learning Program – No Interaction or doubt sessions will be provided.
Job Opportunities
Some of the common job opportunities in the currency market are money management, insurance, and financial planning.
Course Fee
Rs 3000/-  ( Inclusive of GST)
Course  validity – 6 months
Lecture 1
■ History of Currency Exchange
■ What is Forex Market
■ What are Major Currencies
Lecture 2
■ Cross Rate
■ Impact of Market Economics
Lecture 3
■ Currency Derivatives
■ Options
Lecture 4
■ Exchange Traded Currency Futures
■ Advantages of Currency Futures
Lectures 5
■ Strategies on Currency Futures
Lecture 6
■ Trading Currency Futures
Lecture 7
■ Trading Currency Futures (part 2)
Lecture 8
■ Clearing Corporations
Lecture 9
■ Survillence System of Exchange
■ Risk Management
Lecture 10
■ Accounting and Taxation
■ Questions Answer
Lecture 11
■ Live Trading Practical's on Currency Market
Stock market beginners
Investors
Traders
Relationship managers
Dealers
People working with financial industry
Technical analyst
Fundamental analyst
Course Requirements
PC, Laptop, I-pad, Tab, Mobile, with 4G internet
Disclaimer for Online Courses
"Currency Market" course videos are for educational and information purpose only. Please refer our website for course details.  We advise you to understand the strategies well and use your own discretion to use them in live markets. Paper trades initially suggestive.
Trading of Stocks is subject to Market Risk, users use their own discretion to trade in Live Market.
IFMC is not responsible for any Loss or Damages of any kind to the student/client.
Simplicity of Lectures
Value for Money
Satisfaction Level of Student
About Course
Currency Derivative being a completely different market requires complete and extensive understanding .
In the global scenario , Currency Market is the world's biggest market , however in India . It is least understood as compared to Capital and Commodity Market . In time to come we see a lot of development in Currency Market.