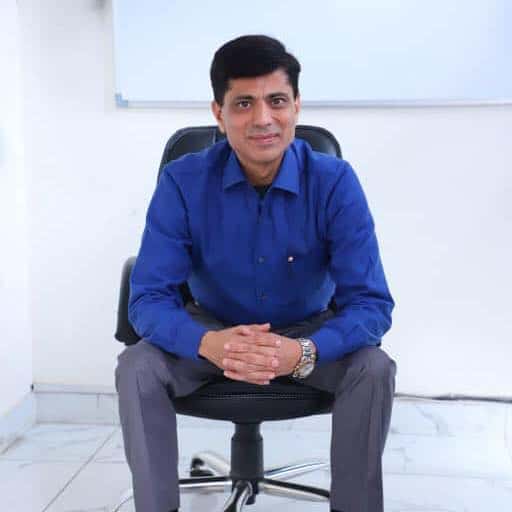 Mr. Manish Taneja
Senior Research Analyst , 20 Years Experience

IFMC's  Senior Analyst  Mr. Manish Taneja is having experience of more than 20 years. He and his team is committed to design courses and trading strategies which are very simple and easy to understand.
Uni-Directional Trade Strategies commonly known as UDTS is a brainchild of Mr Manish Taneja who has put in lot of efforts and experience in making simplified strategies in Intraday and Positional Trading.
UDTS has revolutionized trading and has made trading extremely simple for Beginners , Investors and Traders around the globe.
There are various Technical Analysis tools available. Now here comes a simplistic tool developed by IFMC under the mentorship of it's Senior Research Analyst Mr. Manish Taneja , UDTS
■ Unidirectional Trade Strategies a copyright the content of IFMC.
■ UDTS has more than 50000 subscriber base IN JUST 6 MONTHS on youtube channel of IFMC
■ UDTS gives Freedom from cumbersome analysis to the stock trader.UDTS is making STOCK TRADING SIMPLIFIED
■ UDTS increases the probability to get the trades accurately executed even for beginner.
■ UDTS is so popular worldwide and has grabbed eyeballs of Investor, trader and all those working in the industry. Since its launch on April 2018
If you Have Any Questions Call Us On (+91) 987-051-0511
IFMC is the place where I began my journey in the investment market. I found it very helpful as it provides live market exposure and placement assistance. Great experience with IFMC.
DIVYANSHU
Really satisfied with the way faculty teach at Institute of Financial Market (IFMC). I have earned from my trades during my training program. I would recommend this institute of stock marketing in Delhi to anyone.
ANUJ ANAND
Institute of stock marketing in Delhi, Institute of Financial Market Course is a well-reputed institute offering professional course in Investment Analysis, Portfolio Management, Research Analyst, Fundamental Analysis, and any more for both working professionals and market beginners.
RAVINDER SINGH
Stock Market is an intrigued and dynamic topic. IFMC provides premier coaching for stock market focusing on enhancing your skills to invest and earn considerable income in future.
ABHISHEK AGARWAL
I had a great experience with the Institute of Financial Market Course. I joined Technical Analysis Module Course, the best course in Lajpat Nagar to become Professional Trader.
ANANYA
IFMC is a good institute to study Stock market course for market beginners. The market training in Delhi institute have an advance trading lab where you get best practice on all the trading software.
VIKAS KUMAR
After completing MBA Finance, I could not find any suitable job. Then I joined Certification Course in Stock Market at Institute of Financial Market. They provide best practical learning classes in Stock market. Now, I am employed with one of the prestigious stock exchange company in India.
ABHISHEK
Institute of Financial Market Course offers a well-structured online course module those are delivered using basic concept of business and management adding great value in terms of practical learning outcome.
DIPANSHU
It was a great experience with Institute of Financial Market Course. It is one of the best Institutes to learn Advance Diploma in Financial Market.
HARPREET
I am thankful to IFMC institute to mentor me throughout in completing Stock Market Course. I earned a lot from stock, foreign exchange, and investors market. The faculty has a unique way of teaching students otherwise I won't be able to make a success in my career. Thanks again IFMC.
SHIMPY
Hey guys I am doing trading in commodities from a long time and playing in it like a gamble some times wins and some times looses, obviously looses more then i saw a ad on google about educaiton in share market. First thanks to google show me that ad and I enrolled in IFMC vaishali ghaziabad branch. Now the percentage of my wins and looses is 80/20.
GURPREET KAUR
We have reputed BBA and MBA College affiliated with CCS University Meerut, from last eight years we approached IFMC for the short-term skilled oriented course for our students so that they can get easy and good placements after their graduation and post graduation. Thanks to IFMC
ARUN SHARMA
Preparation For Examination