Top Institute for  Online Stock Market Course in Chennai
IFMC Institute is a well-renowned institute for providing an online course for establishing a career in the stock market. IFMC holds a strong base of students in Chennai, over 1200+ students in stock market trading.
Stock market course for professional and UDTS course. Chennai is the Metro city of India and having the most number of active share traders (source NSE-FYI-2018-2019).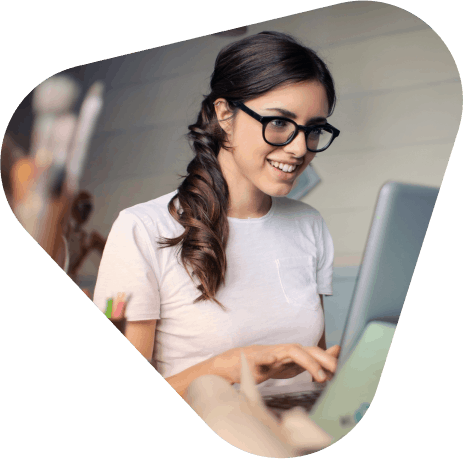 The existing traders and the new generation of traders are looking for SHARE MARKET COURSE IN CHENNAI or nearly areas of Chennai but unfortunately cannot find the best INSTITUTE FOR SHARE MARKET COURSE in Chennai.
IFMC fills this gap for providing quality education and professional share market training courses, by courses such as :-
You can visit our YouTube channel
IFMC Institute
having a wide base of 5 million viewers & 1 lac subscribers to see our educational videos on –
For any additional information please click on the following links to get in touch with our counsellors - course related.
See what our students have to share
I am a stock analyst. I joined technical analysis course to improve my knowledge. Within 4 months span, I was able to search for a technical analyst job. It was a massive learning experience at IFMC. Its modules and course preparation material are up to the standard. The mentor's guidance is helpful. Especially Vinod Garg sir who's stock market training is enlightening.
I am studying quick trader program at IFMC. It is a great stock market institute in Delhi to learn quality education. The faculty motivates you to learn. Manish Taneja sir trading strategies are very unique and effective.
Joining IFMC was the right decision. I got placement in HDFC bank within 3 months after completing the stock market classes. On a salary package of Rs.5.5 lacs. IFMC helped me to build in-depth holding during trading courses.
IFMC courses are a life saver. I don't have money or time to attend classes. My goal is to become a professional stock trader. Thanks to the stock trading course, I'm close to my goal. I believe in learning for lifelong. IFMC is a great way to learn to share trading from NSE certified trainers.
The courses are knowledge bale and are of great help to master the stock market. I only wish to find it sooner. After completing the equity derivatives market course I am a manager to invest in the stock market efficiently and upgrade skills for risk management.
The advanced technical analysis course has to help me with risk management. Indeed practice disciplined trading. Genius stock market training for beginners i've ever enrolled.
If you're interested in learning about the stock market and trading strategies, then you may be wondering where to take courses on these topics. In Chennai trading academy there are a number of different options available to you. One option is to take courses through our online medium. This option offers a number of advantages, including the ability to learn at your own pace and in your own time. Plus, you'll have access to a wide range of resources that can help you further your understanding of the stock market and trading strategies. Another option is to take courses through one of the many job-oriented or investor trader courses available in Chennai. These courses can provide you with the skills and knowledge you need to start trading in the stock market. Finally, if you're looking for a more hands-on approach to learning about the stock market, then you may want to consider taking classes at one of the best trading academy in Chennai. These academies offer a variety of different courses that can teach you everything from basic of share market, trading strategies, option trading to more advanced techniques as well as online stock trading courses. Whatever option you choose, make sure that you do your research and find a course that meets your needs and interests.