Top Institute for  Online Stock Market Course in Mumbai
Ideal for students planning to advance career in stock market, upgrade share trading skills or want to learn new trading strategy. Now, learning the stock market got easy with IFMC – the best stock market institute in Mumbai for online courses.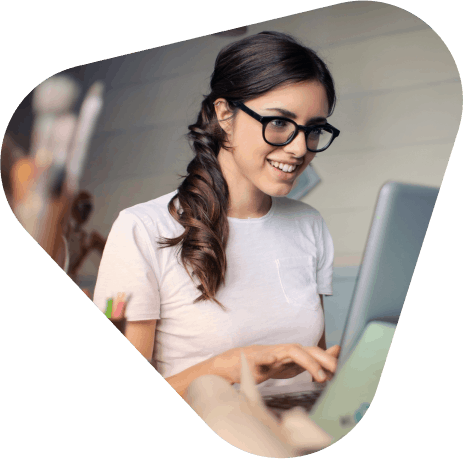 Why Should You Learn Stock Market Online in Mumbai?
Share market training in Mumbai just got easier. IFMC institute the best institute for online stock market in Mumbai. We are the first institute to bring India brings an online learning program to your home. Over 12000 students have already completed their online course in stock market trading. Now your search for trading institute near me ends here. What are you waiting for?

Learn Anywhere, Anytime
IFMC Institute is a renowned e-learning platform for an online course for share market. We hold a strong base of students in Mumbai. Students start at self-learning pace.

Become an Expert
Our online share market tutorial is delivered with a simplified approach. Thus, students can learn stock market online in a way that fits. Alongsid to schedule, device, and pocket.

Build a Career
We help students built a career in stock market. This is done by mentoring students to improve industry skill-gap. Indeed, by offering quality education & professional share market training.
Eligibility to Take Online Stock Market Course in Mumbai
Whether you are looking for a stock market course in Mumbai or want to upgrade share market knowledge, we have a built a perfect online platform for a stock market crash course in Mumbai for you.
Why Join IFMC Online Stock Market Course in Mumbai?
Are you struggling to find the best institute for online stock market course in Mumbai? Here are top 18 reasons to join IFMC online Mumbai stock market courses.
Best Online Stock Market Courses To Join in
Mumbai at Comfort of Your Home
Are you looking for stock market training in Mumbai?
Choose from 15 specialisation course of stock market in Mumbai for beginners to advanced level.
Online Stock Market Course For Beginners
Online stock market course for beginners for the popular program in Mumbai. The course is a 9 hours online stock market training Mumbai/. Furthermore, the program segments 19 pre-recorded videos. Each module provides a comprehensive study of stock market basics. Indeed, aims to create a power-knowledge on various tools and techniques. 
The course equips students with financial jargons like capital market, IPO, derivatives, options, and legal framework. Thus, empowering beginners in the stock market to pick up the right market for investing. This is accomplish through a study of company's financial health. Students can learn share market in Mumbai at comfor of home.
Build your career with Stock market course for professionals.  The course segments into 5 modules; stock market basics, technical analysis, fundamental analysis, and Uni-Directional trading strategies. By the end of the 67 hours program, you will learn how to make profitable trading strategies. Thus, Online share market course for professionals is one of the soughed trading course in Mumbai.
The online teaching share trading covers all aspects equivalent to any other offline trading classes in Mumbai
. As our certified research analyst train students with theoretical and practical knowledge. An online course is suited for stock market investors, retail traders, and financial service professionals. Moreover, anyone can enrol for online stock trading classes near me in Mumbai locally who want to improve trading skills.
Online Technical Analysis Course
Technical analysis course online helps students from Mumbai, Maharashtra study from home. Students who are looking to expand their trading knowledge should take technical analysis course in Mumbai. The best online technical analysis course empowers to focus on learning to patterns, psychology, trading strategies, and money-making trading techniques.
The 12 hours online best technical analysis course in Mumbai is a perfect blend of theoretical and practical knowledge. Where students can benefit from e-learning platform to learn technical analysis in a simplistic manner. Moreover, the course will teach you how to interpret chart patterns, graphs, candlestick charts, candle pattern, support & resistance, and trading skills important for money management and risk management.
Online Options Strategy Course (by Manish Taneja)
Join 1100+ students in the best selling Online Options Strategy course in Mumbai. Where you will learn options trading technique from Mr. Manish Taneja (Sr. Research Analyst). Indeed, it is a complete course where you can uncover secret to build capital. Therefore, we will help you master investing options trade with a simplistic approach. We pack the course with practical knowledge. Students will learn what the options are, how to buy & sell options, and how to enhance the portfolio.
Options strategy course is for investors, traders, brokers, sub brokers and advance technical analyst. Moreover, it is a comprehensive options trading strategies course focuses on teaching technical analyst skills. Enrol with Maharashtra top share market academy to learn and get options strategies certification.
Online Fundamental Analysis Course
Online fundamental analysis course is an on-demand program in Mumbai. The 13 hours pre-recorded video course is guided by a certified fundamental analyst. The course study stock valuation methodology by performing financial analysis.
Executing financial analysis forms the basis of successful investment decisions. Moreover, explore how to analyse the company balance sheet, profit & loss, interpreting qualitative and qualitative data. Students who want to get a job as a fundamental analyst or financial planners can take the course.
Online Capital Market Course
Online capital market course helped hundreds of stock market professionals in Mumbai to expertise. The 10-hour online program covers core banking and finance concepts. The program discusses bonds, equity, money market, foreign exchange etc. In addition, arbitration, indexing, Algo trading, and basket trading. All these topics are essential for capital market traders to create smart strategies.
The capital market classes in Mumbai led by financial market experience. After completing the NSE capital market certification course in Mumbai, students can employ at audit analyst, budget analysts, investment associate, capital analyst, and product operation analyst.
Online Equity Derivatives Market Course
Anyone can now learn derivatives trading online from certified stock market trainers in Mumbai. We have the best derivatives market course online for beginners. Derivatives trading is a powerful financial instrument. The market offer lucrative job opportunities after completing NSE derivatives certification exam. Some amazing job profile you can apply for is as an equity dealer, equity advisory, securities dealer etc.
IFMC course covers important 10 NISM Derivatives Module with a simplistic approach. The derivatives course for beginners study strategies for futures trading.
Online Commodity Market Course
Mumbai students can maximize their learning to commodity trading with online commodity market course. The commodity market dealer's modules cover in-depth knowledge including metal & agro commodity. In addition to learning how to trade in NCDEX & MCX.
The students who want to make a career in the commodity market can join the course and get NCFM commodity market certification. The module provides clear knowledge of risk management, profit management, and legal framework.
Online Currency Market Course
Are you planning to join a currency market course in Mumbai? IFMC is the best institute for share market training in Mumbai. Where we will prepare you for the NISM currency market certificate course.
The program covers complete knowledge about the currency market, how to do currency trading and more. It is an ideal currency market course for beginners who want to become a currency trader. In fact, students looking for a job in currency market can take this course. After getting a certification you can work as a currency trader, Forex trader, relationship manager, wealth manager, etc. 
Online News and Data Analysis Course
In this course you can learn data and news analysis technique to advance your career in stock market Mumbai. Every stock day traders need a profitable trading strategy for success in intraday trading. Wherefore, IFMC M.A.D.E course covers an advance technique to interpret market news and events.
The course replaces the basics of fundamental analysis study with advanced tactics. We will also teach you how to predict stock market to increase winning probability. Thus, news and data analysis course in Mumbai is a perfect advance stock market course for traders.
Online Research Analysis Course
Online research analysis course in Mumbai to equip professionals with research competencies. The program prepares students for the NSE research analyst exam as a mandate of SEBI NISM XV SERIES certification. The course segments into 26 videos including theoretical and practical knowledge.
The research analysis online course covers basic investment topics. Perhaps, newbie investors will explore how to identify and analyze the financial statement. Therefore, course is suitable for students aspiring to attain a career in share market as a research analyst.
Uni-Directional Trade Strategies© Course
UDTS is a comprehensive online stock trading courses in Mumbai. Students who want to master the technique of day trading can pursue the program. UDTS course is a copyright content of IFMC Institute. Students looking for share market training institute in Mumbai can take this online course from home.
Uni-Directional Trade Strategies course is divided into 14 videos and led by senior research analyst Mr. Manish Taneja. Uncover 9 trading strategies for intraday, positional, and day trading powered by technical analysis. Any smart traders can use the strategies in the capital, options, futures, currency, and commodity market.
Why Should You Choose Online Course Stock Market in Mumbai?
Mumbai Maharashtra is the financial capital of India. Many existing and new generation traders are looking for a share market course in Mumbai metropolitan city or nearby cities. But unfortunately cannot find the best institute for share marketing course in Mumbai. It recognizes IFMC as India's biggest share trading institute in Mumbai. In fact, students from Kharegaon, Dadra, Lonavala, Colaba, Malad, Powai, and Navi Mumbai may also enrol. We are exploding in India across education hubs such as Pune, Thane, Kolhapur, and more. Thus, our stock markets graduates recognize internationally as industry-ready.
In fact, people around the world to Mumbai to join stock marketing courses. As there are thousands of stock market experts who can provide the best knowledge and practical guidance in the field. Stock market is a lucrative business and attracts people from diverse backgrounds. Here in Mumbai, there can be a time when you cannot find the best share market classes in Mumbai. IFMC launched online stock market training classes in Mumbai. We bought courses which have the highest positive ratings, feedback, and customer reviews. You can visit our YouTube?
Check IFMC Institute YouTube Channel where we have a wide base of students of 9 million views. Moreover, we have 1.6 lakh subscribers to view our educational videos. Our playlist include share market courses, share market trading and best strategies for intraday trading. In fact tayari agle saptah ki is the most viewed playlist. Students can access to each stock market program for 6 to 9 months. Upon which IFMC Institute provides complete certification.
See what our students have to share
I am a professional research analyst. I find IFMC stock market classes Mumbai fun way to learn. I want easily upgrade knowledge and can join professional internship programs.
Quick trader is fantastic best stock market course in Mumbai for beginners. I have learn several trading strategies that no financial advisor can give.
Uni-Directional Trade Strategy Online program by far is the best share trading course in Mumbai. I have spent thousands of rupees on other certificate courses to trader and none of them are close to the level of detail explanation.
IFMC online programs are equivalent to any other degree stock trading course in Mumbai. I am preparing for NSE admission exam and learning the stock market from the best online trading course academy makes it easy to learn investing.
The courses are knowledge bale and are of great help to master the stock market. I only wish to find it sooner. After completing the equity derivatives market course I am a manager to invest in the stock market efficiently and upgrade skills for risk management.
The advanced technical analysis course has to help me with risk management. Indeed practice disciplined trading. Genius stock market training for beginners i've ever enrolled.