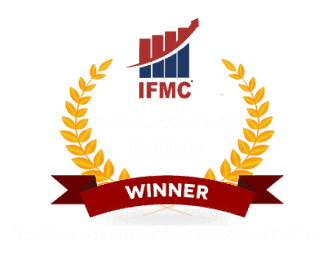 Financial Market Institute in Delhi, Noida & Vaishali
NISM Series VA Mutual Fund Module
Mutual Fund Distributor Certification course is a one-month program. The program is aligned with NISM curriculum VA Series. The program is one of the oldest National Institute of Securities Market (NISM) certification course. It is an entry-level program for working professionals in the mutual fund distributor sector.
The Mutual Fund examination covers topic like types of mutual funds, basics, regulations, legalities, code of conduct, and finance management. It is a mandatory examination by SEBI regulation to get a job in the financial market. The course is led by financial market experts with 15 years of experience in Mutual Fund.
The aim of the NISM mutual fund course is to guide aspirants in mutual fund distribution and support service. IFMC Institute is best place to do Mutual fund courses in Delhi.
Unique Features of Mutual Fund Examination
The NISM currency market course is an introductory program for
Graduates
Retail traders
Financial service professionals
Broker and sub-broker
Registration Fees – Rs 1700/-
Program Fee – Rs 1o,ooo/-
Program Duration 1 Month
Plus GST
Note: Examination fee of NSE & SEBI certification is extra as  given
Pay Full or Partial Course Fees
Who Should Take Mutual Fund Course? 
The Mutual Fund examination develops minimum knowledge benchmark for person who seeks to participate in selling and distributing mutual funds including: 
 Individual Distributor: Who want to sell and distribute mutual funds
Working professionals (Brokers / Sub-Brokers): Employees engage in mutual fund distribution
Investors: Who want to learn mutual fund investment strategies
Issuers and policymakers: Employees working in assets management company
After completing mutual fund module one can pursue his/her career in Indian and International broking houses, Banks, Asset Management Company, Hedge funds, PE funds, NBFC, KPO's and credit rating Agency on various positions and in different departments.
You can become EQUITY ANALYST, RESEARCH ANALYST, STOCK ANALYST, ABM, BRANCH MANAGER and you become fit for various other posts in various other verticals depending on your overall Qualifications
Admission Criteria and Eligibility:
The candidate should Minimum 12th (Senior Secondary) pass from any reorganization Board/institutions. We always recommend the candidate should pass at least bachelor degree so that it will be the bit easier to provide placements. Graduate students get job placement on the direct payroll in big companies, and 12th students will get placement in small companies or in sub-brokers office.
*placement guarantee refers to (After getting NCFM and NISM Certification Exam of all 10 modules covered in adv. diploma course).
All original documents-10th,12th graduation, other professional degree certification and mark sheets must be submitted as a self-attested copy/copies at the branch at the time of admission and originals must be shown to the center In Charge, failing which admission may be cancelled.
95%attendence is must during the programme in each module opted by the student.
Remarks /Recommendation of faculty and center Head will be taken in the record after each class.
Your NISM certification depends on your Attendance, class assessment, projects, internal exams, NSE exams, Practical classes, Projects and Viva.
The decision of Center in Charge and center Head will be final.