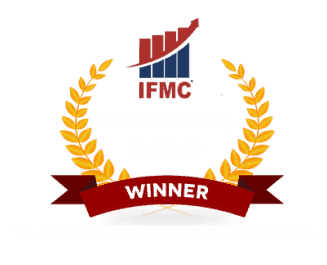 Free Online Courses in Stock Market
Introduction

Target Audience

Requirements
Whether you're a newbie to the stock market, thinking to learn fundamentals of the share market or just a veteran who is looking for tips on 'how to pick up the right stock?' - We got a bunch of free online stock market courses for you.
Below we cover a list of top 4 free stock market courses you need to join to become a powerful trader.
First, let's start with the fact that why do you need a free stock market course?
Why join the online free stock market?
Demand for a skilled trader continues to skyrocket. With increasing demand in stock market jobs by NSE, more and more students are entering the securities market. Nevertheless, the money-making opportunities offer home-traders a great prospect looking for an extra income.
A free course in stock market can benefit in several ways including:
Learn how to make money in stock market
Reach your financial goals
Build real wealth
Set the right trading strategies
Reduce investment risk to avoid loss
Develop trading discipline essential for risk management
These are few personal, and professional reasons to learn stock marketing. Some people learn to trade either to build a professional career in the stock market or to become financially independent.
Who can benefit from a free online stock market course?
Companies are aware of the benefits of hiring an NSE BSE certified stock trader with an ability to provide informed decisions for wealth creation. However, the demand for stock brokers, financial planners, and investment advisors is considered to be valuable for companies seeking professionals to manage their company portfolio.
Thus, a trader with better knowledge of stock market principles, tools, techniques, and with the right approach to investment is a valuable prospect for a company.
It is worth it to earn extra knowledge that will add to your resume without spending a penny.
But, where to find the best online course in the stock market for free?
The right way to learn share investing for beginners is to join a free stock market course. If you are planning to join premium online stock market courses, then a free program can benefit in several ways. It will help you clear your expectations. Moreover, help you to prepare with the basics of the stock market so that when you enter your first stock market class you know the fundamentals.
On the other side,  professional traders looking for an advanced program have a different reason. In comparison, to stock market beginners, they are the ones who want to upgrade their trading skills.
So if you have what it takes to become a legendary WALL STREET trader like Warren Buffett, they get started with these stock market free online courses.
IFMC  is India's biggest stock market institute in India to offer paid and free stock market courses.
Comprising 4 courses, the specialization covers technical analysis, fundamental analysis, intraday trading, and application of trading strategies.
1-Free Stock Market Courses for Beginners
Here is a full playlist of the best online free stock market courses for beginners.

There are over 12 free video courses for beginners to learn stock market in Hindi. The program prepares you for stock trading. Some basic questions answered in this series are:
How to become a professional stock market trader
How to begin in stock market
How to analyse IPO
What is IPO, How to choose IPO
How to start investment in stocks
2-Intraday Trading Course For Free
It is not just an online free intraday trading course for novice traders. You can find amazing short-videos free to study intraday trading online from Mr. Manish Taneja (Senior Research Analyst). He breakdowns the basics of intraday trading in a crisp, simple, and concise manner. Anyone who wishes to develop a career in the financial market should watch this series of online trading courses in intraday trading for beginners.

The playlist to free intraday training class comprises over 26 videos. The course covers important intraday trading topics:
Basics of intraday trading
How to select stocks for intraday trade
How to find support and resistance
Live practical UDTS training session
Intraday NIFTY trading on basis of UDTS
Risk management skills
Best indicator for intraday trading
3-Free Technical Analysis Course
Technical analysis of stocks is an important module of the financial market. In this free course, we will guide you through trading methods and applications important for profit maximization. The course covers :
Technical analysis of basic concepts for beginners
Learn technical analysis in Hindi
How to use a pivot point calculator
Elliot Wave and Fibonacci Numbers
4-Fundamental Analysis Course
Our series of free fundamental analysis online courses comprises over 20 videos. Where you can learn how to do fundamental analysis, how to interpret good or bad news, and more. Some essential topics we also cover are
How to do company stock valuation?
How to find multibagger stocks?
How to predict stock market in intraday trading?
It is our pick for top free stocks market courses online we are offering for students to learn share trading at no cost. There is no fee for students to take these courses on our YouTube channel where we have a market over 2 lacs subscribers and 6 million videos. YouTube (product of Google.com)  awarded IFMC Institute silver play button. We are proud to become India's first online free stock market learning platform free for students.
Get more with paid Online Stock Market Courses
Enrol in our comprehensive course from industry experts with practical training.
⦿ Stock Market Beginners
⦿ Investors
⦿ Traders
⦿ Relationship Managers
⦿ Dealers
⦿ People Working with Financial industry
⦿ Technical Analyst
⦿ Fundamental Analyst
Course Requirements
PC, Laptop, I-pad, Tab, Mobile, with 4G internet
IFMC®
Stock Market
Tutorials
These are free tutorials on Stock Market and trading .These are based on the Frequently asked questions by the investors and traders and beginners .
Stock
Market Tutorials
By IFMC® Institute
Free/-
₨
( Inclusive of GST)
Duration : - Unlimited

Language : - Hindi

Certification : - No
These are free tutorials on Stock Market and trading .These are based on the Frequently asked questions by the investors, traders & beginners. These are basic thing which must be known to everyone working in the market.
These tutorial by Mr. Manish Taneja –Senior Faculty Research Analyst –IFMC are much sought after videos. They are based on its knowledge & experience. It will definitely help you to make basic understanding of market clear.