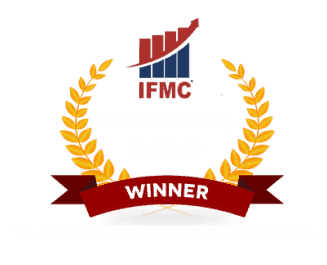 FUNDAMENTAL
ANALYSIS COURSE
Introduction

Course Outline

Target Audience

Requirements

Demo
Fundamental Analysis Course
Fundamental Analysis Course is one of the most important module of NSE and is specially designed for students, professionals who wish to specialize in the stock market.
Under this module, we will study
⦿ Financial statements
⦿ Fund statements
⦿ Ratio
⦿ P & L statements
⦿ Balance sheet etc
This course will help you to select stocks for trading or to judge the best performing sector. This Module covers the theory and we have taken every effort to include case studies and examples.
This provides basic knowledge about long term or short term investment.
What Will You Get?
Recorded Video – 26 Videos
Total Video Time – 13 Hrs Approx
Language – Hindi
Books – No
This is Self Learning Program – No Interaction or doubt sessions will be provided
Job Opportunities
Different work profile for working finance professionals and financial analyst are: Junior Financial Analyst, Chartered Accountant trainee, Assistant Consultant, Business Analyst, Finance Management Trainee, Analyst, Accounts Trainee, Research Analyst, and Options strategist.
Course Fee
Rs 6300/-  ( Inclusive of GST)
Course  validity
6 months
Video 1
Introduction of  Fundamental Analysis and Difference  Between Fundamental Analysis and Technical Analysis.
Video 2
Factors that affect Fundamental Analysis.
Video 3
What is EMH
Video 4
Time Value of Money.
Interest Rate or Discount Factors
Video 5
Beta and Sharpe Ratio
Video 6
Type of Management (Part 1)
Video 7
Type of Management (Part 2)
Video 8
Type of Management (Part 3)
Video 9
Understanding Financial Statements (Part 1)
Video 10
Understanding Financial Statements (Part 2)
Video 11
Understanding Financial Statements (Part 3)
Video 12
Understanding Financial Statements (Part 4)
Video 13
Understanding Financial Statements (Part 5)
Video 14
Annual Report, Director Report, Cash Flow and Note to accounts
Video 15
Part of Financial Statement, Bonus Issue, Right Issue, Reserve and Inventory
Video 16
Secured and Unsecured Loans, Interest and Finance Charge
Video 17
Comparable and common size financial statements
Video 18
Different Ratios
Video 19
Example of Distressed  Companies
Video 20
Book Value, Net worth
Video 21
Evaluation  Methodology  – Part 1,
PE Values
Top Down Valuation
Video 22
Evaluation Methodology – Part 2
Relative Valuation & case Study
Video 23
Evaluation Methodology – Part 3
Video 24
Cash Conversion cycle
Gordon growth Model
Video 25
Evaluation Method of Different Sectors
Video 26
Conclusion
⦿ Stock Market Beginners
⦿ Investors
⦿ Traders
⦿ Relationship Managers
⦿ Dealers
⦿ People Working with Financial industry
⦿ Technical Analyst
⦿ Fundamental Analyst
Course Requirements
PC, Laptop, I-pad, Tab, Mobile, with 4G internet
Disclaimer for Online Courses


"Fundamental Analysis" course videos are for educational and information purpose only. Please refer our website for course details. We advise you to understand the strategies well and use your own discretion to use them in live markets. Paper trades initially suggestive.

Trading of Stocks is subject to Market Risk, users use their own discretion to trade in Live Market.

IFMC is not responsible for any Loss or Damages of any kind to the student/client.
Simplicity of Lectures

Value for Money

Satisfaction Level of Student
IFMC®
Fundamental Analysis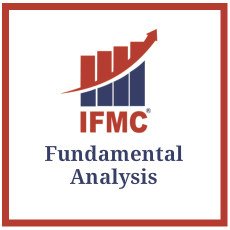 Learn how to analyze the company & how to read the intrinsic value of share.
⦿ Case Study
⦿ Examples
⦿ Evaluation 
⦿ Computing Technique
Fundamental
Analysis
By IFMC® Institute
₨7200
6300/-
₨
( Inclusive of GST)
Duration : - 6 Month

Language : - Hindi

Certification : - Yes
Fundamental Analysis course by IFMC is as attempt to make understand fundamental analysis in a simple way. Fundamental analysis is a little tough topic. However our attempt is to make it more simple. Examples and Case Studies, make it more interesting.