Best Institute For  Online Stock Market Course in Patna
Join the best online course for stock market training in Patna from industry experts. Choose from 16+ online courses best for students finding share market classes in Patna, Bihar.
Patna, the home to South bank of Ganga River, in North East of India, is a magnificent city. The largest city in Bihar, Patna is a centre of power, culture, and learning. With over 1200 schools and hundreds of universities in Patna, the city lacks inadequate educational infrastructure. Thus, fail to meet the demand and supply of a skilled workforce.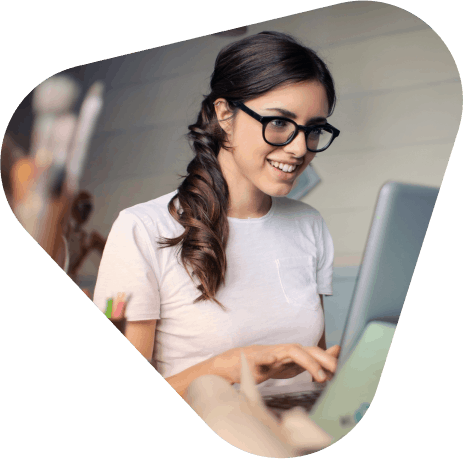 The craving for students to learn stock trading among the general population of Bihar has led to a migration of the student community from the city. Therefore, IFMC Institute extends its reach to help students to pursue dreams to learn how to invest in stocks come true through online stock market courses.
Why the stock market course?
Career in the stock market is said to be a game-changer. Considering the staggering demand for smart investors, companies are hunting for people with candidates with good skills. Finding a valuable course in the stock market in Patna is challenging. This is why online courses in the share market can help them to learn from industry experts from home.
Students after completing the course can open a demat account and start investing. They can prepare for the NISM/NCFM certification exam and get a job in NSE BSE – the two important Indian Stock Exchange.
On the other hand, people who want to learn to trade to make an extra income must invest time to learn stock trading professionally.
IFMC online stock market offers opportunities for Patna students to learn to trade in stocks from home.  The objective of the online course in the stock market is to equip students with theoretical and practical knowledge. The course aims to sharpen the skills of students that are employed in today's changing market.
This course will provide a thorough theoretical and practical knowledge of key concepts of trading and risk management. You will learn how to apply trading strategies to real-world problems.
The online courses are for students finding for the best stock market institute in Patna. Then you can enrol to online stock market course and study how to trade from home. Individual investors, fund managers,  and portfolio managers will benefit from learning the stock market methodology, uncovering opportunities to profit earning.
Students who are looking to stock market course after graduation
Working professionals who want to leave their current job and start a new career in trading
Retired officers and housewives who want to make extra income
People who wish to start a career in the trading sector
IFMC is recognised as a top share market institute in India. It has its corporate office in Delhi NCR and all major cities. We are actively involved in providing stock market certification courses. Indeed, students like cities like Gaya, Bhagalpur, Muzaffarpur, Purnia, Araah, and nearby cities in Patna can take our online share market classes.
We provide short-term video tutorials in share trading for those who are seeking employment in broking houses, hedge funds, mutual funds, banking, insurance companies, BPOs, KPOs, stock broking, and research houses.
Our mission is to make people financial literate. Thus, they can understand the current economy and trading avenues. Because of lack of knowledge, people lose money in the financial market. We at IFMC stock market training institute, educate people about trading in a simplistic way. In addition to how they can correlate market news and data and what will impact on market demand and supply.
IFMC is ISO 2001: 9015 certified institute of the stock market to meet its international standards of training, placement, and counselling. We currently have a strong base of over 50,000 students. In fact, we have an online presence in over 150 countries worldwide.
Students across the continents join IFMC stock market training course because of its simplicity. We are first India's institute to receive YouTube Silver Play Button for its viewership of 9 million views and 2 lacs subscribers. Thanks to our subscribers who helped us to get the YouTube Silver Play Button.
IFMC fills this gap for providing quality education and professional training in share market courses, by courses such as :-
You can visit our YouTube channel IFMC Institute having a wide base of 9 million viewers & 185k subscribers to see our educational videos on –
For any additional information please click on the following links to get in touch with our counsellors - course related.
See what our students have to share
I am a stock analyst. I joined technical analysis course to improve my knowledge. Within 4 months span, I was able to search for a technical analyst job. It was a massive learning experience at IFMC. Its modules and course preparation material are up to the standard. The mentor's guidance is helpful. Especially Vinod Garg sir who's stock market training is enlightening.
I am studying quick trader program at IFMC. It is a great stock market institute in Delhi to learn quality education. The faculty motivates you to learn. Manish Taneja sir trading strategies are very unique and effective.
Joining IFMC was the right decision. I got placement in HDFC bank within 3 months after completing the stock market classes. On a salary package of Rs.5.5 lacs. IFMC helped me to build in-depth holding during trading courses.
IFMC courses are a life saver. I don't have money or time to attend classes. My goal is to become a professional stock trader. Thanks to the stock trading course, I'm close to my goal. I believe in learning for lifelong. IFMC is a great way to learn to share trading from NSE certified trainers.
The courses are knowledge bale and are of great help to master the stock market. I only wish to find it sooner. After completing the equity derivatives market course I am a manager to invest in the stock market efficiently and upgrade skills for risk management.
The advanced technical analysis course has to help me with risk management. Indeed practice disciplined trading. Genius stock market training for beginners i've ever enrolled.