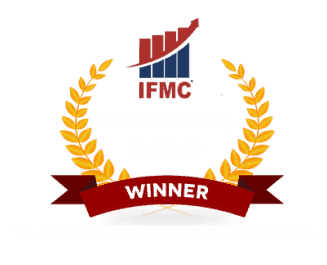 Stock Trading Strategies Courses Online
Introduction

Objective

Features

Eligibility
Do you want to become financially independent? Are you trading stocks for a long time but making a loss? Do you want to explore the secret to financial freedom? If yes then enrol today to the best online stock market trading strategies course by IFMC.
Introduction 
What is a stock market trading strategy? Stock market trading strategy is a short-term wealth creation plan of action. It is an art of buying and selling stocks, bonds, commodities, currency, etc. Primarily, the objective is to forecast the future price trend through the use of the chart. The goal is to generate higher returns through buying at a lower price and selling at a maximum price relatively in a short period of time you may also learn about 4 active trading strategies.
 A stock trader employs a set of technical analysis tools and fundamental analysis techniques to find high probability trades. Also learn about How To Make Profit in Stock Market Using Simplified Trade Strategies? However, the strategies may vary for intraday traders, positional traders, intraday traders etc. Typically, a day trader develops stock market trading strategies based on various technical analysis tools including market trend, volume, price, range, support, resistance levels and indicators. Online stock market trading strategies course is an easy way for stock market beginners to learn stock market trading strategies.
Benefits of learning stock trading strategies with IFMC stock market online course includes:
 

Study about the online trading system and how it works

 

Learn the most accurate and simple to understand trading strategies using technical indicators

 

Master how to apply demand and supply concept to trade commodities like Gold, Crude Oil, Forex, etc

 

Learn how to find a bearish and bullish market

 

Study how to read stock charts, candlestick patterns, company balance sheet, entry and exit trading strategy

 

Explore portfolio management techniques used by Wall Street portfolio managers

 

Learn technical analysis of stocks to uncover stock market uncertainties

 

Unlock method to interpret market news and data

 

Discover money-making techniques that have a great chance of success

 

Understand ingredients to money management techniques that reduce risk and increase profits

 

Strengthen trading psychology to find the best stocks
Blended learning approach with a mix of theoretical and practical knowledge

Learn hand-on trading skills from NSE certified technical analyst

The course will help you upgrade your career in stock trading

Our faculty combines experience brokers, sub0brokers, research analyst, financial planners, and investment advisors

Build confidence to trade independently by attending live market examples

India's best-selling program with 4.9 Google rating

Become a financial independent trader and learn how to trade in intraday with wealth managers
Students, working professionals, housewives, retired officers, fundamental analysts, equity dealers and anyone who wants to learn how to trade in the stock market.