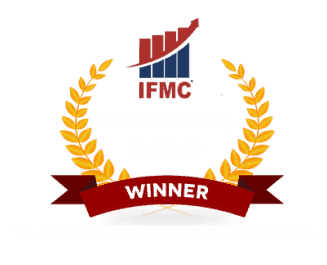 FUNDAMENTAL ANALYSIS COURSE
Stock Market Fundamental Institute in Delhi, Noida & Vaishali
Fundamental Analysis Course
Fundamental Analysis Course is a one month program specifically designed for students and professionals who wish to specialize in the stock market. Fundamental analysis is a process of measuring business financial health. The course will enable you to determine the financial position of the company. Moreover, it provides complete insight into the company's financial.
In today's economy, you need knowledge of fundamental analysis to research the stock market. The business analysis fundamental analysis course is scientifically structured to help students identify the potential market sector in contrast to investment opportunities. Clearly, to analyze market segment, you need to study the both: fundamental and technical analysis course. By learning only technical analysis, one should not be able to make money. In this course, we'll explain, 'how to apply different methods' to dig down through layers of information and uncover the market potential value. Learn about Value of Stock is More Important than it's Price.
The stock market fundamental analysis course offers an understanding into long term or short term investment (how to invest, when to invest, for how much to invest). Under financial analysis, we teach about financial statements, funds statements (cash flow statement or fund flow statement), ratios, P & L statement, balance sheet etc. By the end of this course, students will be able to predict the financial market movements by applying different types of fundamental analysis tools. Learn more about Fundamental Analysis of Stocks For Newbies in our blog section.
Fundamental analysis studies the event analysis, data analysis, news analysis and correlation of the effect of the change of any in all segments of the market. Altogether, learn how to determine potential stock company by studying the different techniques of industry and company analysis.
Check Also: Fundamental Analysis Online Course
Unique Feature of Fundamental Analysis Course
The course targets beginner to intermediate investors. Students enrolling for the best fundamental analysis course can enjoy the following benefits:
A comprehensive program for all those who wish to fundamentally specialize in stock market.
A great add-on course along with graduation, MBA.
Industry recognized program.
Based on theory as well as practical for complete knowledge.
Faculty with 15 years of experience in Teaching and trading.
Practice on live markets.
Workshops and other programs and meet with industry experts.
Become 100% confident to trade and earn.
5 tier exposure faculty, practical faculty, experienced investor and Trader, the research team, group discussion, Reliance Securities.
Be a fundamental analyst in 1 month
Understand how to correlate the events/news and data in the stock market and commodity market movement.
Best fundamental analysis course will make you the analyst of the Financial markets
Predict the financial market movements with the tools regarding fundamental analysis.
Discover which shares could be poised for fall and which may be headed for growth.
NCFM Fundamental Analysis Certification
Will became a fundamental analyst
After completing the fundamental analysis of stock, students can apply for jobs in research houses, broking houses, mutual fund houses, and wealth management companies for various positions like research analyst, portfolio manager, relationship manager, investment advisor, wealth manager and other profiles.
1 CERTIFICATES OF NCFM MODULE IN FUNDAMENTAL ANALYSIS
2 IFMC CERTIFICATION  OF FUNDAMENTAL ANALYSIS
 *NCFM and NISM Certificates are subjected to appearance for the exam at the NSE Center. You get 100% preparation at the branch.
Fees and Duration
Registration Fees – Rs 1700/-
Program Fee – Rs 15,000/-
Program Duration 1 Month
Plus GST
Note: There is an additional examination fee for Fundamental analysis course NSE & SEBI certification.
Pay Full or Partial Course Fees
Detailed Curriculum
Fundamental Analysis (NCFM Certification)
Module 1.Introduction of Fundamental Analysis
What is Fundamental & Technical Analysis?
Difference between technical & fundamental analysis
Features & benefits of Fundamental analysis
Module 2.Top-Down Approach in Fundamental Analysis
Economic Analysis
Industry Analysis
Company analysis
Module 3.Economic Analysis
GLOBAL & DOMESTIC RESEARCH (EVENTS)
Political events (Election Results)
Central Bank Meet (Central Bank events)
Government Budget
Monsoon
OPEC Meeting
War or Terrorist Attack
OTHER EVENTS
Rating agencies
India VIX
Scandal
Insider Activity
Country Debt
CURRENCY ANALYSIS
CORRELATION OF EVENTS
ECONOMIC DATA ANALYSIS
Inventory
Retail Sales
Consumer Confidence
CPI – Consumer Price Index
PPI – Producer Price Index
Core Durable Goods Order
New Homes Sales
Building Permits
ADP Non-Farm employment
Non-Farm Employment
Unemployment Claims
PMI
Industrial Production
GDP Gross Domestic Production
Trade Balance
Crude Oil Inventory
Module 4.Industry Analysis
 SECTOR ANALYSIS (SECTOR SELECTION)
Oil & Gas Sector
Aviation Sector
Paint Sector
T. Sector
Metal Sector
Pharma & FMCG Sector
Jems & Jewellery Sector
Banking Sector
Automobile Sector
Real Estate Sector
Cement Sector
Telecom Sector
Power Sector
 Module 5.Script Selection
Share or Commodity Selection
Module 6.Company Analysis (Valuation)
Cash Flow
EPS
P/E
Book Value
Price to Book Value
EBITDA
Profit Ratios
Dividend
Market Cap
DEBT
Management
Promoters Holding
Volume
Open Interest
Beta
Moving Average
Who Should Do This Course?
MBA & BBA/CA/CS/CPT Students
Students pursuing 10+2, BA. B.com. B.Sc.
Those who want to pursue a career in Financial Service
Admission Criteria and Eligibility:
The candidate should Minimum 12th (Senior Secondary) pass from any recognized Board/Institution. We always recommend the candidate should pass at least bachelor degree so that it will be an easier to offer placements.* Graduate students get job placement on the direct payroll in big companies, and 12th students will get placement in small companies or in sub-brokers office.
All original documents – 10th,12th graduation, other professional degree certification and mark sheets must be submitted in as a self-attested copy/copies at the branch at the time of admission and originals must be shown to the center In Charge, failing which admission may be cancelled
95% attendance is must during the program in each module opted by the student.
95%attendence is must during the programme in each module opted by the student.
Remarks /Recommendation of faculty and center Head will be taken in the record after each class
Your certification depends on your Attendance, class assessment, projects, internal exams, NSE exams, Practical classes, Projects and Viva
The decision of center in Charge and center Head will be final.
*placement guarantee refers to (After getting NCFM and NISM Certification of all 10 modules covered in adv. diploma course)
Call us to enroll for best Stock Market Fundamental Analysis Course Delhi NCR!