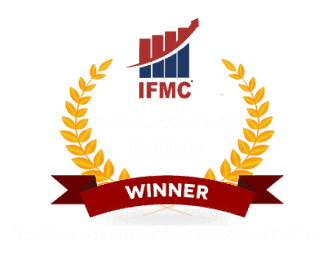 ADVANCED LEVEL COURSES FOR STOCK MARKET PROFESSIONAL
Investment Analyst & Portfolio Management
IFMC certified Investment Analysis and Portfolio Management (IAPM) is a two-month program specially designed for all students and professionals who wish to specialize in the stock market.
At present, just saving your money is not enough, you need to invest your hard-earned money. Just investing is also not enough, you have to keep an eye on your investments.
Program Fee – Rs 25,000/- 
Duration – 2 Month
Research Analyst SEBI, NISM XV Series
The research analyst is an important position in the financial institution and to work in this sector, one must clear research analyst SEBI NISM XV SERIES certification.
This exam is compulsory for all those going financial advice, tips through any means the individual, SMS, website, t.v, radio, newspaper, or any other mode. This exam is highly valued program and one can stand apart from the crowd.
Program Fee – Rs 18,000/- 
Duration – 1 Month
Investment Advisory XA Series
Investment Adviser XA modules is NISM series modules. According to SEBI regulation 2013, any person /organization involved in giving advisory for investment must be registered as the investment adviser.
The certification aims to enhance the quality of investment advisory and related service in the financial industry.
Program Fee – Rs 18,000/- 
Duration – 1 Month