Are you wondering how to take advantage of the Muhurat Trading? Muhurat trading is a generation old tradition followed by the trading community. Learn 4 amazing ways to earn profits during one-hour Muhurat trading.
Making profits from the stock market is tricky; you do not necessarily win the trade, through learning the stock market. So, before you break the Muhurat Trading, you should know easy ways to get the most out of the auspicious occasion of Diwali. In the post, we'll share 4 ways to utilize the day and boost profits.
Why do you need this Guide?
During the time several trading firms give a call to buy and sell shares. Following the referral traders is risky. Therefore, the proper stock market analysis should be done before investing. First, we all know that the right trading strategies are important? But why? And what the heck is that? Keep reading to find out!
What is Mahurat Trading and How does it work?
Mahurat trading refers to as special opening hours of stock marketing on holiday eve on Diwali (Deepawali). The market opens for 60 minutes (1 hour) during the evening. Mahurat trading is a symbolic and old ritual, retained for ages.
Perhaps, it is believed that mahurat trading on this day brings wealth and prosperity throughout the year. Here is the market start and close timings for each market segment for the mahurat trading specified on NSEIndia.Com Website.
On this day, traders mainly do delivery trades to have a good trading year ahead. Diwali is a Hindu festival to worship ChopdiPujan and Mahurat Trading for good luck. Thus, to get a good entry in the stock market for the coming year. In India, celebrities mark the market opening with 'ring of the bell' as a tradition.
BSE Muhurat Trading Timing
The Bombay Stock Exchange (BSE) Muhurat trading timing Sunday, 27 October 2019 is 17:15 to 18:50. The market will remain open for one hour. Here are the complete details of BSE Muhurat Timings for 2019.
| | |
| --- | --- |
| Pre-Open Session | 17:15 to 17:23 |
| Muhurat Trading Session | 17:30 to 18:30 |
| Block Deal | 17:00 to 17:15 |
| Call Auction | 17:35 to 18:20 |
| Post Closing | 18:40 to 18:50 |
| Duration | 1 Hour |
NSE Muhurat Trading Timing
The National Stock Exchange (NSE) Muhurat trading timing Sunday, 27 October 2019 is 17:15 to 18:50. The market will remain open for one hour. Here are the complete details of NSE Muhurat Timings for 2019.
| | |
| --- | --- |
| Pre-Open Session | 17:15 to 17:23 |
| Muhurat Trading Session | 17:30 to 18:30 |
| Block Deal | 17:00 to 17:15 |
| Call Auction | 17:35 to 18:20 |
| Post Closing | 18:40 to 18:50 |
| Duration | 1 Hour |
4 Muhurat Trading Tips for Beginners
Samvat 2075 is considered to be highly volatile due to several market sentiments. Such as state and general elections and U.S – China trade war. While the market is expected to recover earning with consistent DII growth. Read four tips to follow this year.
1. Determine Resistance and Support Levels
Analyzing market theoretically to trade typically results in loss. Stock market is volatile and in muhurat sessions, the market heads nowhere. Trading as per the support and resistance levels will be helpful. During the muhurat trading, the support and resistance levels can act as good levels for initiating buying and selling.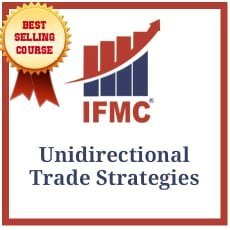 Learn how to forecast profitable resistance and support levels using Uni-Directional Trade Strategies. UDTS is a systematic mechanism of profit mechanism and risk management.
2. Buy position in consumption, banking, and automobile companies
Finance Minister is making continues efforts to derail the economy. During the past few months, several sustainable measures taken for expansion of welfare programmes. Recently, Reserve Bank of India (RBI) releases projection for growth in current years of the fall season. Private consumption spending inches up by 3.1%. FMCG companies resort to pushing sales in micro-marketing. Major companies like Britannia, P&G, Dabur, and Godrej report grow in earning in the second half of FY20.
Price wars are over and top-line growth is improving. Similarly, the Indian automobile sector witnesses the biggest plunge in August 2019. With dispatch in every segment including two-wheelers and passenger vehicles. Moreover, with the festive season around the corner, private consumption is expected to rise. If you want to earn profits during Muhurat trading look for 'Buy' call in the domestic equity market with the fix target price and stop loss.
3. Do not Invest in These Companies
These are numerous stocks that can tempt you. Such as penny stocks were trading at less than Rs. 1 per share seems right. But, did you know low-price stocks do not tend to move up. Avoid investing in giant e-commerce companies like Amazon.com.
Undoubtedly, Amazon is the world's largest e-commerce platform. Amazon stocks are standalone among world's three largest caps. While the giant e-commerce company has not executed single stock in years. Perhaps, manage to rise 2,800% since the last split of 1999. The stock has largely posted 11% of a negative return in the last 52 weeks.
Another stock to look out for is Incubator. Companies like Telsa where rampant growth has hit the brakes in recent months. Another giant electric car company with $41.5 billion market cap has dropped 22% stocks. The company is just doing fine, despite competitive pressure. Nevertheless, Telsa is the most misunderstood stocks these days.
Tata Motors, despite being the strongest power generation player has lost 52% value stocks in 10 years, in comparison to 40% loss by the power index. The company stocks are under-performing because of sales shortage. Although many traffic revisions and cuts in the rate of interest measures have been taken by the state government, still no positive outcome is expected in long-run. Moreover, the company has a debt of Rs. 49,000 corers to repay.
With M.A.D.E Market Analysis by Data and Event Course learn how to analyse stocks news drive stock performance.
4. Invest in PSU Banks and Select NBFC's
Many traders may think this sound vague. But PSU banks can come as a surprise to you. There are few stocks positives to consider investing. BOB and Union Bank are among few of them backed as signified quarterly numbers. In addition, keep an eye on consumption demand success story. You can check out our Stock Market Weekly Preview YouTube video for a better understanding of how to analyse the market by data and event.
Key Takeaway
Any investors can earn profits by looking out for good company stocks showing high returns. Muhurat trading is an ideal time for new traders who haven't yet found the right time to start first trade. The auspicious day is exciting for investors and traders fervor to make money from the stock market. Muhurat trading this Diwali will be held on Sunday, 27 October 2019. The timings will remain 17:15 to 18:50.
So this is the right time to begin the search for the right stock to trade and invest during the Muhurat Trading this Diwali.
Practical Training

Simplicity of Lectures

Value for Money