Top 5 Stock Market Courses discuss popular classroom and online courses available in India. The majority of times the world of the stock market is described as exciting, rewarding, and demanding. As there is an incredible opportunity for a career in the stock market. The focus has always been on, 'which stock to trade' and 'techniques to enter or exit'. Surprisingly, this has developed a demand for formal education.
Formal education of capital market ensures that a student learns, 'how to avoid information overload' and 'focus on the simple techniques' that work. The post is a guide to a list of top 5 stock market courses will help you track success.
What is stock market course?
Stock market course means a study of the share market. For example, what is share market? how to trade in share market? How to do a stock market analysis? If you choose a specific stock market course, you will be delivered training in that specific domain.
Top 5 Stock Market Courses – On Demand
Stock market learning is imparted with various specialization. This allows students to gain in-depth expertise in a specific domain. Here are a list of top 5 stock market courses by IFMC Institute. Every course offers a unique study for investors and traders.
1. Uni-Directional Trade Strategies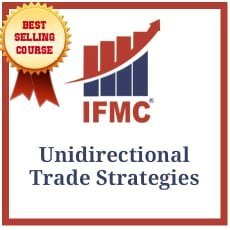 Uni-Directional Trade Strategies (UDTS) is the copyright content of IFMC Institute. UDTS is a globally recognized trading strategy. More than 11,000 professional are tradings using UDTS strategies. In fact, it's the best selling online stock market course for beginners. The trade strategies are formed by the expert team of IFMC in conclusion to rigorous academic research.
Formerly the course equips individual investors and money managers with the skills required to apply in intraday trading. Also, the course includes a study of market behaviour, basics of technical tools, application of technical tools, and lastly, analytics to find the trend in the live market.
Program highlights:
Basics of stock market
Rules of professional trading
Intraday trading model
Positional trading model
2. Technical Analysis Course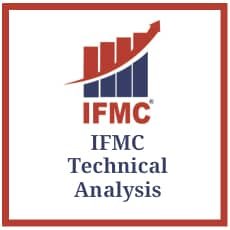 Technical Analysis Course focuses on training investors and traders. The course is designed by experts to teach students the 'psychology of technical analysis' and 'how traders can earn profits'. However, there are a bunch of technical analysis strategies – price indicators, momentum indicators, and resistance levels. We cut through all the noises and teach you the best indicators. Moreover, learn to identify stock patterns exhibit in charts of various time frames along with how to capitalize on the data.
Program highlights:
Learn the art of forecasting
When to enter and exit a market
Define stop and loss
Learn Positional trading
3. Stock Market Course for Traders
Stock Market Course for Traders aspires to arrive for the best trading knowledge and practical experience they require to start their career in share market trading.
The program focus on providing students with foundation level and practical skills. These are the basic skills required to work financial markets & products. Therefore, the course is beneficial for anyone who is seeking to understand financial market products. You get the acquaint to Intraday Trade as well as Options Trade. Both of these segments require expertise. Become experts to trade with SMT programme of IFMC. Also, master in Capital Market, Equity Derivative, Commodity Market, Currency Market, Technical Analysis and Options Strategies along with UDTS.
Program highlights:
Result oriented course
Live market examples
Good technical understanding
4. Stock Market Course for Beginners
Stock Market Course for Beginners is an early bird course for students who have no formal education in the stock market. Anyone can learn about the stock market, how to invest/trade, and how to use technical tools. Also, you can apply these skills not only stocks but in bonds, commodities, and mutual funds. The stock market is not rocket science.
Stock market beginner course is designed for new entrants in this market. Hence, follow expert advice while you take the first step towards a new career.

Program highlights:
Learn market basics
Trading strategy
Quality of a good trader
5. Option Strategy Course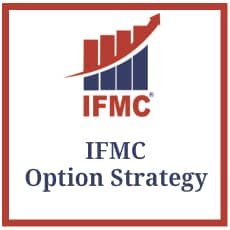 Options Strategy Course is a one-month program. The course helps in understanding the applicability, classification, and strategies. The strategies that offer a wealth of possibilities. Options are known as a versatile financial instrument. Although these complicated and risky in nature, an outright knowledge of options can help you protect gains.
An option is used for hedging, taking a view on the future directions of the market. After completing this course, you can make successful trading strategies for both bullish and bearish market.
Program highlights:
Basics of options
Understanding and analysis options
Pricing models
Advance trading strategies
Live positional analysis
Final Words
Join IFMC Institute to learn crucial stock market concepts. Students can directly reach us regarding any query. We will be glad to serve you. The stock market holistic courses are the building blocks on which combined efforts are based. However, financial market courses prepare students inquisitive mind for a challenging career and also helps them to discover proven strategies.