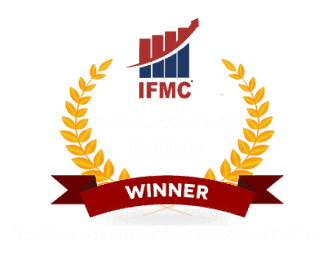 Online Options Trading Strategies Course
Learn Options Trading Strategy by Mr. Manish Taneja
Options Strategies Training Course By Mr Manish Taneja
Are you new to option trading strategies? Do you want to learn how to trade options? Would you like to know the best options trading technique for high earn profits and minimum loss ? When you join the online options trading courses - Mr. Manish Taneja will teach you simple tricks to predict options movements in a short-term 10-hour video tutorial.
We have designed an online options trading strategies course for beginners. Where new traders can learn options trading strategy from expert research analyst Mr. Manish Taneja.
Overview

If you are a beginner to Option trading, this is the only course you will need to learn and make a steady income from trading options every month. Many traders in the stock market stay away from trading options believing that it is very complex.  Options are a versatile financial instrument. They are a powerful tool to improve portfolio as they can be used as an alternative hedge against declining stock markets. Especially, for traders who want to limit their stock market losses. Or for someone who wants to make extra income at home.
Many people lose money in options trading. As either they or their brokers do not have enough knowledge about options trading. But in this course, will we take you through to the easier path of mastering option trading.
The online options trading strategies course is for beginners. In this course, we will walk you through useful options strategies, the technical analysis behind them, which strategy should be used, how to trade in the falling stock market,  and practical tips on how to trade in options with live examples.
The course covers important topics of options trading including call options, types of options, options basis, and options writing. And many more basic concepts using practical options trading training online.
Check: 20 Advance Stock Market Courses
Objective
Gain knowledge of fundamentals of options trading
Learn how to effectively trade short call and put verticals
This course will teach you how to select an option strategy to increase profits
Learn what options trading is and how to get started.
Understand how to set up trade conditions for different options strategies
Study how to apply options strategies and the right time to execute them
Master risk management and money management skills
Features
Learn about options trading techniques to fully equip yourself with the latest trading strategies.
Learn from a top mentor for options trading online
Get 30% theoretical and 70% practical knowledge
Training from NSE BSE certified technical analyst
Latest curriculum to help you progress the career in stock market
We have covered the latest trends in practical training using software, chart, and patterns
We will teach you options strategies which helps you to minimize your risk level and maximize your profits
What Will You Get?
| | |
| --- | --- |
| Recorded Video | :       20 Videos |
| Total Video Time | :       5 Hours approx |
| Language | :       Hindi or Dubbed in English |
| Books | :       E-Book in PDF  |
| Faculty | :    Mr. Manish Taneja (Research Analyst) |
One Doubt Session On Each Module * - ( Time Slot Will Be Given As Per Faculty Availability)
Job Opportunities
After completing the Options trading course by Mr Manish Taneja course the students can pursue a career as a financial analyst. However, some of the other career prospects for people with similar training include Compliance Audit Analyst, Budget Analysts, Product Operations Analyst, and Investment Associate.
Course Fee
Rs 3600/-  ( Inclusive of GST)
Course validity
6 months
Also read about: Learn online stock market course in Mumbai from top institute
Video 1
■ Options Strategies by MR MANISH TANEJA INTRODUCTION
Video 2
■ Understanding Call Options
Video 3
■ Buying Call Options
Video 4
■ Advantages & Disadvantages of Buying Options
Video 5
■ How to Trade in Falling Market
Video 6
■ Trading in Future and Options With the Help of UDTS
Video 7
■ Selling of Options
■ Option Writing
Video 8
■ Practical on Option Writing Pros & Cons of Option Writing
Video 9
■ Selling Put Option
Video 10
■ Why We Read Option Strategies
Video 11
■ Long Call
■ Stort Call
■ Long Put
Video 12
■ Two Leg Strategies
■ Covered Put
Video 13
■ Long Straddle
■ Short Straddle
Video 14
■ Covered Call
■ Bull Call Spread
Video 15
■ Bull Put Spread
Video 16
■ Bear Call Spread
Video 17
■ Bear Put Spread
Video 18
■ Covered Call Strategy
Video 19
■ Long Combo Strategy
Video 20
■ Butterfly Option Strategy
Online options strategies course is for students, working professionals, housewives, rated officers, investors or traders who want to learn the advanced concept of options trading. Through the option trading classes, you can learn the art of making money in options trading under all market trends.
Q 1. What is options trading and how does it work?
An option is a financial instrument which allows investors to buy or sell at a predetermined price over a certain period of time.  Buying and selling is done in the options market. There are two types of options - call options and put options Call option enables buyer the right to buy an asset. Whereas the Pull option enables the buyer to sell an asset. Options trading is trading of options typically done in the securities market. It offers several advantages over other streams of assets.
Q 2. How to learn options trading?
Learning options trading is easy from this course and Option trading classes by IFMC. We will help you guide through to make money in options without putting your money at risk. You will discover proven strategies along with technical analysis to make consistent profits.
Q 3. Why should I learn options strategies from IFMC?
IFMC is a certified stock market institute in India to learn share trading. You can learn options strategies from Mr. Manish Taneja who is a senior research analyst at IFMC Institute. He has over 70,000 students who he mentors to stock market investing. For trade strategy a free options trading course online you can visit our youtube channel.
Q 4. How much time does it take to learn options strategies?
The duration of this course is 10 hours segmented into short videos where you can learn options strategies at self-pace from anywhere and anytime.
Q 5. Who can trade options?
Here is a list of investors and traders who want to trade options:
Veteran option traders
Hedgers
Retail traders
Portfolio managers
Short term investors
Option Strategies Course By Manish Taneja
Options Trading course by Mr Manish Taneja was launched after the immense response of UDTS, we have received a demand to simplify option Strategies for Investor and Traders. So we here present the tricky topic option strategies in a simplified and easy to understand way for investor , traders who wish to hedge their position in market.
Option Strategies
By MR MANISH TANEJA
By IFMC® Institute
3600/-
₨
( Inclusive of GST)
Duration : - 6 Month

Language : - Hindi or English

Certification : - Yes
Disclaimer for Online Courses


"Option Strategies Course By Manish Taneja" course videos are for educational and information purpose only. Please refer our website for course details. We advise you to understand the strategies well and use your own discretion to use them in live markets. Paper trades initially suggestive.

Trading of Stocks is subject to Market Risk, users use their own discretion to trade in Live Market.

IFMC is not responsible for any Loss or Damages of any kind to the student/client.
IFMC®
Option Strategies
By MR MANISH TANEJA
Option Strategies
By MR MANISH TANEJA
By IFMC® Institute
3600/-
₨
( Inclusive of GST)
Duration : - 6 Month

Language : - Hindi or English

Certification : - Yes
Option Strategies by MR. MANISH TANEJA is the most demanded course. Because of Taneja sir's simplistic approach and his sound market knowledge, anyone can learn options trading from scratch. The online options strategy course has been launched under his flagship.
This module emphasises on the use of strategies by the Investors and Traders for hedging his/her position in the market.