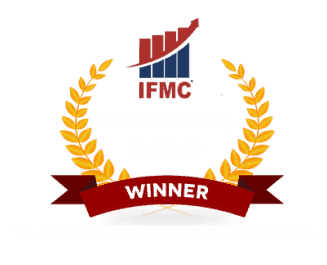 MUTUAL FUND
DISTRIBUTOR V-A
Mutual Fund Distributor VA
Mutual fund industry is growing by and large in India.N ow a days AMFI is very active and is educating customers regarding various schemes and risks attached. All those people who wish to be a part of share market but cannot operate in them fully or are a little hesitant, they usually prefer mutual fund.
Knowledge of mutual fund is not only important for those working in financial sector/banks /broking house but is also important for individual investor and trader who wish to invest in mutual funds.
NISM Series 5A exam of a mutual fund is becoming important.
Unique Feature of Mutual Fund Distributor
Complete knowledge of various mutual funds.
You can give exams at NISM SERIES 5A MUTUAL FUND DISTRIBUTOR.
Know the risk attached to a mutual fund.
Complete theoretical and practical knowledge of mutual fund.
Learn from top-notch faculty for over 15 years.
Based on theory as well as practical for complete knowledge
You enter the industry completely trained and fit
Faculty with 15 years of experience in Teaching and trading
Practice on Live Markets
Workshops and other programmes and meet with industry experts.
Become 100% confident to trade and earn
5 tier exposure Faculty, Practical Faculty, Older investor and Trader, Research Team, group discussion, RM Reliance Securities
NISM MUTUAL FUND DISTRIBUTOR VA SERIES
IFMC Certification- MUTUAL FUND DISTRIBUTOR VA SERIES
NISM  MUTUAL FUND DISTRIBUTOR VA SERIES
IFMC Certification- MUTUAL FUND DISTRIBUTOR VA SERIES
 *NCFM and NISM Certificates are subjected to appearance for the exam at the NSE Center. You get 100% preparation at the branch
Note: Examination fee of NSE & SEBI certification is extra as  given
Registration Fees – Rs 1700/-
Program Fee – Rs 10,000/-
Program Duration -1 MONTH
Pay Full or Partial Course Fees
Curriculum (Mutual Fund Distributors)
I. Concept and Role of a Mutual Fund
A. Concept of a mutual fund
B. Functions of a mutual fund
C. Advantages and limitations of a mutual fund
E. Investment objectives
F. Marking to market
G. Unit capital
H. Assets under management (AUM)
I. Fund running expenses
J. Net asset value (NAV)
K. Brief history of mutual funds in India
L. Closed-end funds and open-ended funds
M. Categorization of funds by investment objective
N. Categorization of funds by investing horizon
I. Categorization of funds by asset class
J. International funds
K. Fund of Funds
II. Fund Structure and Constituents
A. Structure of mutual funds in India and related regulations
B. Role of the sponsor, trustee and Asset Management Company (AMC) and related regulations
C. Role of other fund constituents and related regulations
III. Legal and Regulatory Environment
A. Role of regulators in India
B. Role and functions of SEBI in regulating mutual funds
C. Self regulatory organizations
D. Role and functions of AMFI
E. AMFI Code of Ethics
F. Investment restrictions and related regulations
G. Investor rights and obligations
A. Regulations with respect to drafting and filing of an Offer Document for NFO
B. Process of NFO and steps involved in marketing an NFO
C. Objectives of information disclosure in an offer document
D. Objectives and contents of the Statement of Additional Information (SAI) and related regulations
E. Objectives and contents of the Scheme Information Document (SID) and related regulations
F. Key Information Memorandum (KIM) and related regulations
V.Fund Distribution and Sales Practices
A. Types of investors and eligibility
B. Distribution channels for mutual funds
C. Pre-requisites to become a mutual fund distributor
D. Key elements of agreement between distributor and a mutual fund
E. Sales practices and commission structure
F. Types of commissions and transaction charges
G. AMFI Code of Conduct
H. Process for KYD
VI. Accounting, Valuation and Taxation
A. Computation of net assets and NAV
B. Announcement of NAV
C. Factors affecting the NAV
D. Pricing of transactions in a mutual fund
E. Time-stamping of transactions
F. Charging of expenses
G. Key accounting and reporting requirements
H. Valuation process carried out by mutual funds
I. Applicability of taxes
J. Dividend Distribution Tax
K. Taxability of dividends and capital gains in the hands of a mutual fund investor
L. Applicability of Securities Transactions Tax based on type of transaction and scheme
M. Setting off gains and losses under Income Tax Act
A. KYC requirements & Demat Account concept
B. Process for fresh and additional purchase in a mutual fund
C. Additional documentation requirements for institutional investors
D. Acceptable payment instruments
E. Processes related to redemptions by investors
F. Contents and periodicity of Statement of account
G. Process for Nomination and Pledge
H. Types of Investment options – dividend, growth and dividend re-investment
I. Processes related to of systematic investment plans
J. Processes related to systematic withdrawals and transfers
K. Processes related to other investor services and facilities
VIII. Risk, Return and Performance of Funds
A. Return on investment
B. Calculation of simple, annualized and compounded returns
C. Applicability of returns for different types of funds
D. SEBI norms for return representation of mutual funds in India
E. Factors that may affect mutual fund performance
F. Risks in different type of mutual funds
G. Classification of mutual funds based on risk
H. Process for Benchmarking of performance
A. Steps in selecting equity funds
B. Steps in selecting debt funds
C. Steps in evaluating a money market fund and identifying factors impacting their performance
D. Steps in evaluating balanced mutual funds and evaluation of factors impacting their performance
E. Sources of data to track mutual fund performance
X. Selecting the Right Investment products for Investors
A. Classification of assets into physical and financial assets
B. Features of physical assets such as gold and real estate
C. Features of financial assets
XI. Helping Investors with Financial Planning
A. Basics of financial planning
B. Financial goals
C. Investment horizon
D. Objective of financial planning
E. Benefits and need for financial planning to the investor
F. Life cycle and wealth cycle in financial planning
H. Tools to categorize investors' needs
XII. Recommending Model Portfolios and Financial Plans
A. Risk profiling
B. Asset allocation and types
C. Importance and steps for developing a model portfolio
Who Should Do This Course?
MBA & BBA/CA/CS/CPT Students
•Anyone who wants a job in Mutual fund Industry
Investors and Trader
RM dealers for their career growth
All persons working as Mutual Fund Distributor
Those who want to pursue the career in financial service
In Mutual Fund houses as Distributors, banks, Broking Houses, Share Market
Admission Criteria and Eligibility:
The candidate should Minimum 12th (Senior Secondary) pass from any reorganization Board/institutions. We always recommend the candidate should pass at least bachelor degree so that it will be a bit easier to provide placements. Graduate students get job placement on the direct payroll in big companies, and 12th students will get placement in small companies or in sub-brokers office.
*placement guarantee refers to (After getting NCFM and NISM Certification of all 10 modules covered in adv. diploma course)
All original documents-10th,12th graduation, other professional degree certification and mark sheets must be submitted in as a self-attested copy/copies at the branch at the time of admission and originals must be shown to the center In Charge, failing which admission may be cancelled
95%attendence is must during the programme in each module opted by the student.
Remarks /Recommendation of faculty and center Head will be taken in the record after each class
Your certification depends on your Attendance, class assessment, projects, internal exams, NSE exams, Practical classes, Projects and Viva
The decision of Center in Charge center Head will be final.