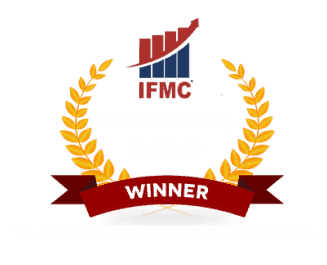 IFMC FUNDAMENTAL
MODULE MOCK TEST DEMO
1. A Fundamental analyst follows price movements of stock only .
2. A low beta stocks is high volatile.
3. Beta measures diversifiable risk.
4. Risk free rate is zero risk and does not contain any kind of risk.
5. While risk free interest product instruments is purchased there always a soveriegn risk also.
6. Co.FD MCDS are risk free.
7. A high beta stock tends to rise more in a bull market compared to bench mask.
8. Beta gives 100% accurate result.
9. Risk adjusted returns are known as.
10. A strong efficient market – Hypothesis incorporates all the informations quickly even insider information.
11. Regulatory hindrances disrupt the usual stock price movements.
12. Rs. 100 today will definitely be more than Rs. 100 in future due to time value of money.
13. Rs. 100 today and after one year is 100 what would be.
14. Rs. 100 in bank today 108 after one year Rs. 8/2 is.
15. Fundamental analysis is combination of fianacial and economic analysis .
16. Political environments is not significant for a fundamental analyst.
17. Fundamental analysis is
18. Top down valuation of stock is valuation methodology
19. For fundamental analysis of company financials are sourced from.
20. If there is 100 shares of Rs.10 each in demat a/c co. decides to split the shares in Rs.2/-how much shares would be after split.
Fundamental Module Mock Test Demo
You Just Completed Fundamental Module Demo Try Out Complete Module